Early Spring Coastal Storm on the way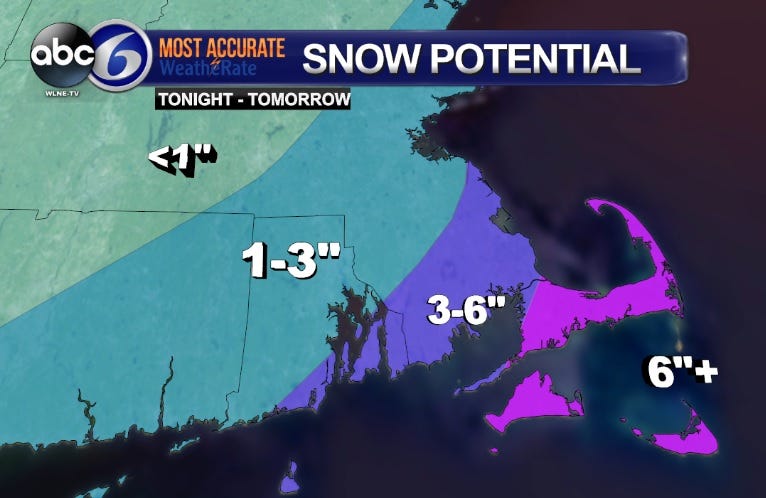 Looks like we will start to see snow showers moving in sometime near midnight. As expected the Cape & Islands will see the brunt of this coastal storm. Dangerous winds can be expected for SE MA with gusts possibly reaching 60-70MPH. With the wind, blowing snow will be an issue creating near-zero visibility through tomorrow morning. Snow will taper by late morning/early afternoon. As you head further inland, we will see less of an impact from this storm with much of RI only in the 1-3″ range. Winds will still be gusty further inland.
Blizzard Warning has been issued for the Cape & Islands starting late tonight and lasting into tomorrow afternoon.
For a full list of all the watches/warnings/advisories issued for tonight and tomorrow, visit