Earthquake death toll rises to 233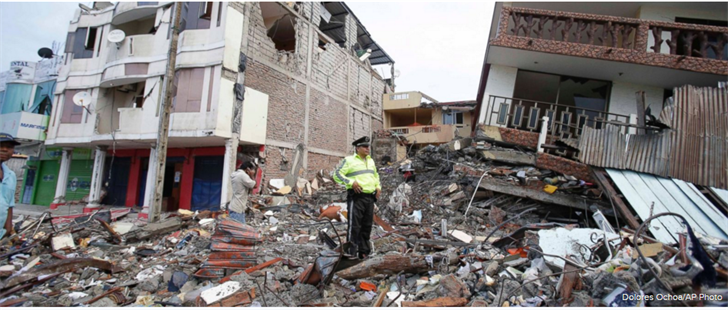 By The Associated Press
news@abc6.com
QUITO, Ecuador (AP) _ Ecuador's President Rafael Correa says the death toll from a magnitude-7.8 earthquake has risen to 233. Correa sent the new figure on his official Twitter account while flying home from Rome to deal with the emergency.
Authorities in Ecuador are mobilizing resources and help is getting to the ground after a long night of fear and uncertainty caused by a magnitude-7.8 earthquake that killed at least 77 people.
Vice President Jorge Glas is overseeing efforts until President Rafael Correa makes an emergency return from a visit to Rome. Glas arrived Sunday morning in Manta along the coast along with dozens of rescuers. The city's airport is badly damaged, but is receiving relief flights.
National airline TAME has already organized two humanitarian airlifts with members of the Red Cross and police reinforcements. More than a dozen roads have been closed due to damage from the earthquake, making it harder for rescuers to reach where they are needed most.
The Transportation Ministry says that the hardest hit was Manabi province, near the epicenter. Eight major roads there were either closed or partially collapsed from landslides or strong movements of the earth.
© The Associated Press WLNE-TV 2016