East Greenwich boy with polio-like illness making progress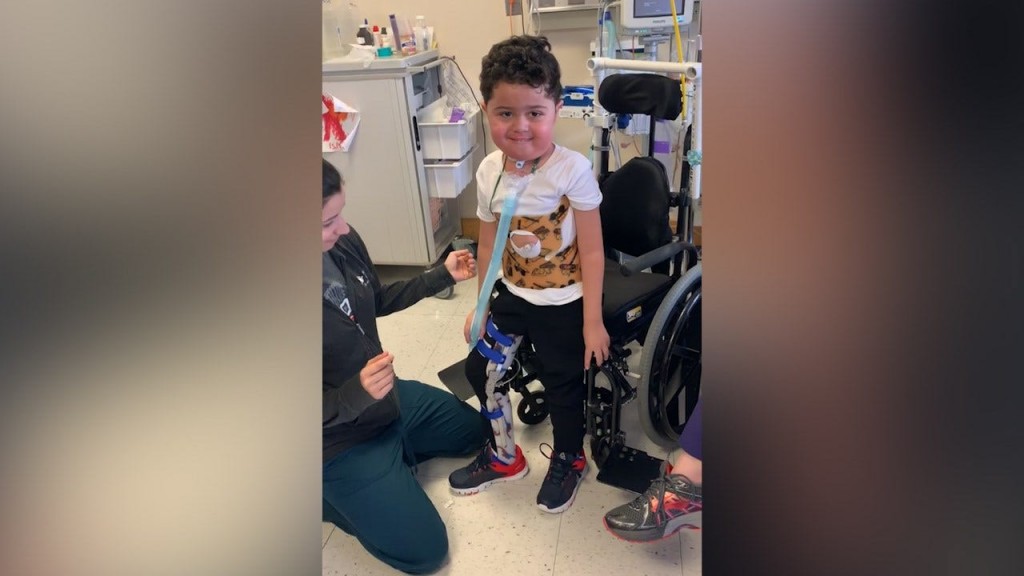 EAST GREENWICH, R.I. (WLNE) — It's been about 6 months since the country saw a large spike in a polio-like illness paralyzing children. There's still only 1 confirmed case in Rhode Island from this outbreak but that 1 child, 5 year old Isaiah Hazard, is making a lot of progress.
When ABC 6 News first introduced you to Isaiah doctors thought he may never walk again. It's been a long, tough road for him and his family but he's making incredible strides and should be able to come home from rehab in Boston in a few weeks.
It may seem simple to most kids but it's a big step forward for Isaiah Hazard, standing up out of a chair on his own after months of rehab.
"It's a miracle. The prognosis didn't look good from the beginning and to see how far he's come is just incredible," says Isaiah's mom Erika Thompson.
Just 8 months ago he was playing on his favorite playground in East Greenwich. Then everything changed when he was diagnosed with acute flaccid myelitis, left temporarily paralyzed from the neck down.
"This playground is where it all started for us. Where we brought our sons to run around and interact with other kids. I don't know if Isaiah is going to be able to do the same things that he used to be able to do," says Trevor Hazard, his dad.
He's breathing on his own again and has regained some movement in his arms. He's defying the odds that he may never walk again. Not only is he moving around, he's even climbing stairs.
"Here we are 7, 8 months later and he's walking. Assisted, but he's walking. He's trying as hard as he can," says Thompson.
It's been a long road to recovery. He's one of just 200 kids across the country diagnosed with AFM last year. With numbers like that, Isaiah's parent's are often left wondering why him?
"Not knowing is the hardest part. Why? There's no treatment, no vaccine, no nothing to cure this," says Thompson.
They're not sure what his future will look like but one thing that is constant, the smile on Isaiah's face.
"Overall he's still Isaiah, still happy Isaiah, still loving every little bit of life," says Hazard.
Isaiah's parents are urging others to be aware of the symptoms so they can catch it as early as possible.
Meanwhile, Isaiah's 6th birthday is coming up in May. They're glad he'll get to celebrate at home.
© WLNE/ABC 6 2019