East Greenwich navigates CDC guidance, new lunch protocols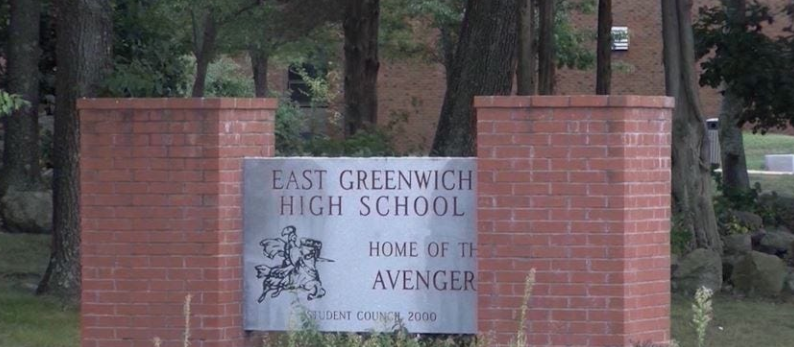 EAST GREENWICH, R.I. (WLNE)- East Greenwich is one of many schools trying to navigate the CDC guidance, which has required schools to take new protocols even when it comes to lunch.
The CDC's new five-day guidance says those leaving quarantine that early must be vigilant about mask use.
CDC and RIDOH guidance state that students wear a "well-fitting" mask while indoors.
"Though symptom-free, and based upon CDC reports that individuals who are symptom-free are unlikely to cause additional spread, there will be individuals who have tested positive for Covid within 6 days in our building," according to a community newsletter.
As schools are doing their best to navigate this new guidance, schools are encouraged to have students eat outside.
The school said in a following statement:
As per RIDOH, and though there was a general response from practitioners that we are in the middle of winter, individuals who tested positive and have returned after 5 days are encouraged to eat outside.  The courtyard and senior courtyard will remain open to accommodate.

We will open up additional bleacher sections in the upper gym, and we kindly ask that this area be reserved for those who are not returning from isolation, and who have not been considered unvaccinated close contacts.  The upper gym, though equipped with HEPA filters, does not have the same ventilation as the cafeteria, necessitating this update.

For those fitting the criteria above (returning from isolation or unvaccinated close contact), if the need is to have lunch inside, we strongly recommend that and welcome those individuals to sit at the tables at the far right side of the cafeteria nearest the outer side of the building.  The added cross-ventilation of the cafeteria, combined with a degree of separation, will help prevent the possibility of additional transmission.  This was also a recommendation by RIDOH.

The cafeteria will be colder.  Please ensure that you have clothing to ensure comfortable conditions.