East Providence adopts tougher graffiti, vandalism fines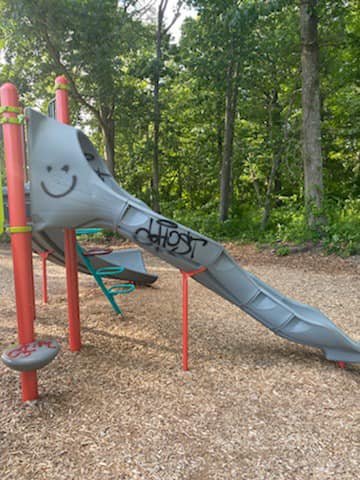 EAST PROVIDENCE, R.I. (WLNE) — The City of East Providence amended a city ordinance with stronger language and fines to combat vandalism on May 16.
The amendment, which comes after the establishment of the Graffiti Eradication Task Force in April, allows the city to require a person who defaces property to remove it within 10 days or be referred to municipal court and fined.
The fines are $100 for the first offence, $250 for the second, and $500 for each subsequent offense.
It also enables a property owner to recover a fine and damages of up to $1,000 per incident ordered by the court, Mayor Bob DaSilva said.
"The amendment to the ordinance as well as the establishment of the Graffiti Eradication Task Force is part of the city's commitment to ensuring that our neighborhoods remain safe, clean, and visually appealing for all residents and visitors and that violators are held accountable for their actions," he added.
Graffiti violations will be faced with $250 and/or 50 hours of community service for the first offense and $350 and/or 100 hours of community service for the second offense, as well as requiring restitution to victims.
Business owners will also no longer be able to provide a minor with graffiti materials, such as spray paint, without written consent from the minor's parents or guardian, or face a $100 fine for each offense.
"This amended ordinance sends a strong message that graffiti will not be tolerated in East Providence," East Providence Police Chief Chris Francesconi said. "This ordinance sets forth stricter penalties for those who deface public and private property in our city."
East Providence has seen growing issues with graffiti, with two parks being defaced in the town within a week of each other last summer.
Residents are encouraged to report incidences of graffiti to the East Providence Police Department at (401) 435-7600 or online at https://www.tip411.com/tips/eastprovidenceripd/new.