Affordable housing expands in East Providence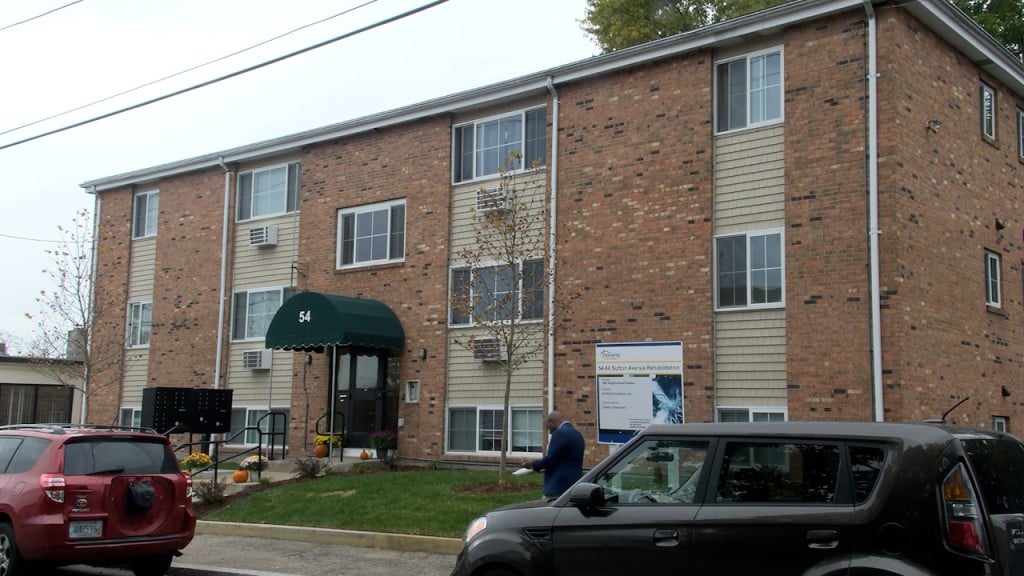 EAST PROVIDENCE, R.I. (WLNE) — Rhode Island Secretary of Housing Josh Staal knows finding affordable housing impacts nearly everyone statewide.
"Whether you're young and recently out of college or older and having trouble with energy costs, housing is impacting everyone in Rhode Island," Staal said.
In an effort to make housing more affordable and accessible, Rhode Island Housing, the state's housing trust, and One Neighborhood Builders teamed up for a $6 million transformation of 36 units at the Sutton Place Apartments in East Providence.
An apartment restricted for those making at or below 80% of the area median income, which is an affordable option for Jake Larocque, who's lived in the Sutton Place Apartments for about two years.
"Rent control is a great thing and I think that everyone can benefit from it. This is one small step in two buildings here in East Providence but it can definitely branch out and be a great benefit toward the general population," Larocque said.
This renovation makes East Providence the seventh Rhode Island city or town where at least 10% of their housing supply is classified as affordable.
The other communities that meet this threshold are Burrillville, Central Falls, Newport, New Shoreham, Providence, and Woonsocket.
However, what's being done for the other 32 communities?
"We need to fix the existing housing stock, build more units and stabilize current households. We're doubling down our efforts as a state and the department of housing to reach out to every single mayor, town manager and planning departments to find solutions that fit for every town," Staal said.
U.S. Sen. Jack Reed told ABC 6 News what's being done to make housing supply meet demand.
"We have to either buy existing properties or build new properties but we have to do that and maintain the character of the community, those are the two key issues," Reed said.