East Providence cuts ribbon on new public safety center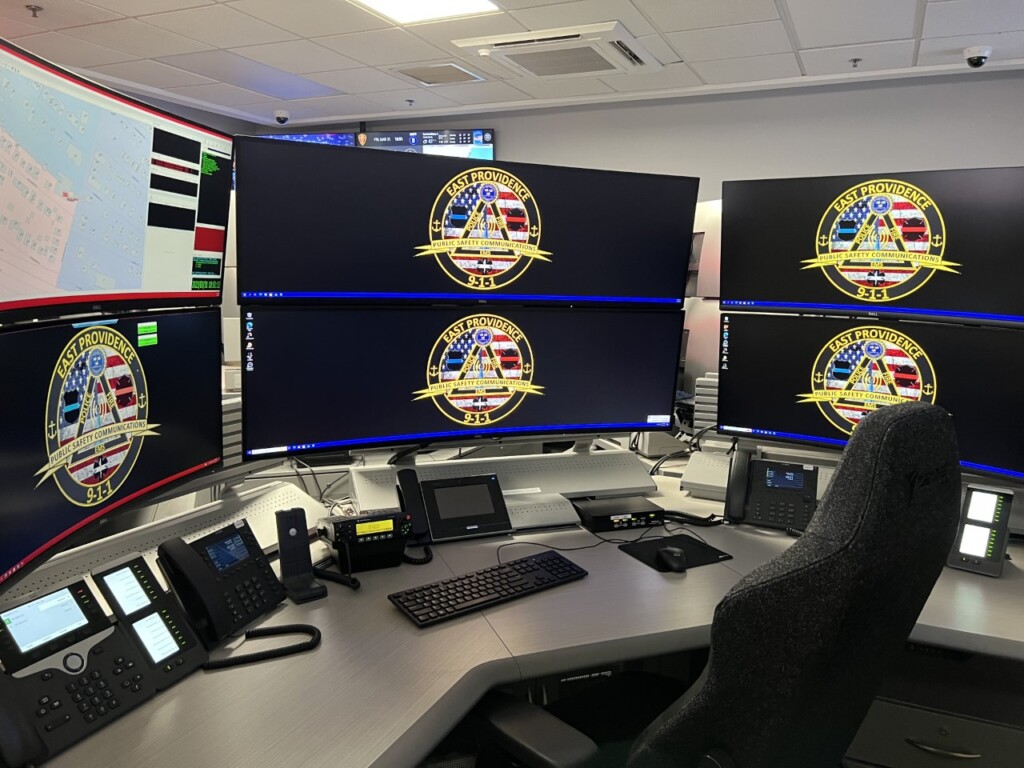 EAST PROVIDENCE, R.I. (WLNE) — The city of East Providence held a ribbon cutting for a new dispatch center Wednesday morning.
The site of the center remained vacant for 20 years after being completed in August 2002.
City and state officials, including Mayor Bob DaSilva. Sens. Jack Reed and Sheldon Whitehouse, and Lt. Gov. Sabina Matos, spoke at the new facility.
"This is an exciting day for the city's public safety departments," DaSilva said. "After nearly two decades, the city's IT, Police and Fire Departments have completed the task of creating a state-of-the-art communications center as originally intended."
The mayor thanked the senators, as well as Congressman David Cicilline and former Congressman James Langevin for securing the American Rescue Plan Funds to complete the project.
"Our first responders deserve the tools and resources to do their jobs safely and effectively while doing the important work of keeping Rhode Islanders safe," Whitehouse said. "I was pleased to help secure federal funding to support long-overdue improvements at the East Providence Public Safety Communications Center."
The new center is equipped with brand new equipment, including advanced computer-aided dispatching and mapping software, a new phone system, cutting-edge radio equipment, and command console furniture, the mayor's office said.
"The new Public Safety Communications Center is an important addition to our city and will provide us with the resources we need to respond to emergencies quickly and efficiently," East Providence Fire Chief Glenn Quick said. "I am confident that this new center will serve us well for years to come, and I am proud to be a part of a community that values safety and security above all else."