East Providence Holds Meeting on Recess Changes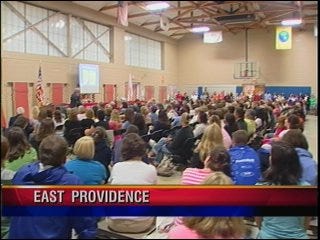 East Providence school administrators held a public meeting for parents last night to explain the changes to recess.
Officials were quick to point out that recess is not being canceled, but is instead being replaced with teacher-led physical activities for kids.
But many parents don't agree with the change, saying that traditionally recess is a time for kids to unwind in whatever fashion they choose.
Our ABC6 cameras were there last night gauging reaction to the new plan.