East Providence leaders get to work on vision for new high school after repair bond is approved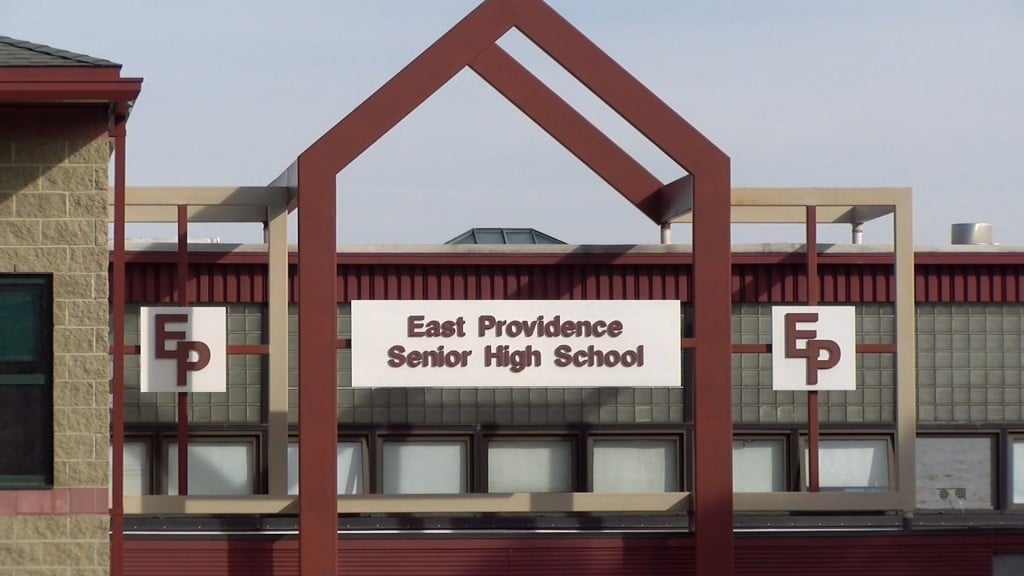 By: Amanda Pitts
alpitts@abc6.com
@APittsABC6
EAST PROVIDENCE, R.I. (WLNE) — Voters overwhelmingly approved the first statewide bond to improve public schools in 25 years.
Nearly 77% of voters said "yes" on question one, approving the $250 million bond to repair Rhode Island's crumbling public schools.
"Most of them are embarrassing that we require by law students to attend facilities that are embarrassing to walk into," said RI Department of Education Commissioner Ken Wagner.
East Providence is one of eight communities that approved their own construction bonds. The others are Cumberland, Jamestown, North Kingstown, Pawtucket, Providence, Smithfield, and Warwick.
The new East Providence High School will cost $189.5 million, with $135 million being paid by the state.
"It really is a shame that we let our public schools get to the point where they are today."
Superintendent Kathryn Crowley said the project is long overdue.
"At any point in time this building could be inoperable and we need to be able to have someplace to go. I don't have any other place to put 1500 students," said Crowley.
Over the last year, two feasibility studies were conducted. Both showed a new facility was the only answer.
"One of the electrical engineers came up and said to me, 'you're operating on a wing and a prayer.'"
Teachers and administrators met Thursday to come up with a plan for the new building.
"The vision would be to have a 21st-century high school that combines the Career and Technical Center with the comprehensive high school, the academic portions," said Crowley.
New programs will be added to the Career and Technical Center, like welding, electrical, plumbing, and heating. More electives will be added to the high school's academic programs.
The building will also have science labs in every section of the school, and students will have access to state-of-the-art technology.
The new high school will be built behind the current one, and once finished, the old building will be torn down. In its place will be brand new athletic fields.
Crowley said they hope to break ground on the last day of the 2018-2019 school year. The project is expected to take 3 years, with the new building opening in September of 2021.
(c) WLNE-TV 2018