East Providence man arrested for August armed bank robbery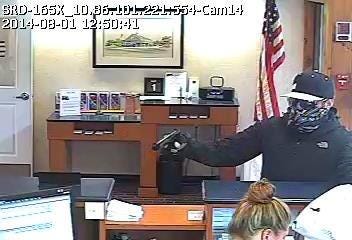 By Sean Cahill
An East Providence man was arrested Thursday for an early August robbery of a bank in Swansea.
East Providence Police arrested Alan Cuthill, 28, for the August 1st armed robbery of BayCoast Bank located at 554 Wilbur Ave.
Cuthill is being held in Rhode Island as a fugitive from justice in Massachusetts, pending extradition. He is being charged with robbery while armed and masked.
Police say the suspect entered the bank dressed in black with his face covered, brandished a black hand gun and demanded cash.
The suspect fled as a passenger in a dark colored SUV with an undetermined amount of cash.
No one was injured in the incident.
Police from Barrington, Swansea, and East Providence helped in the arrest.
(C) WLNE/TV 2014