East Providence Police appoints new Deputy Chief, New staff appointed into command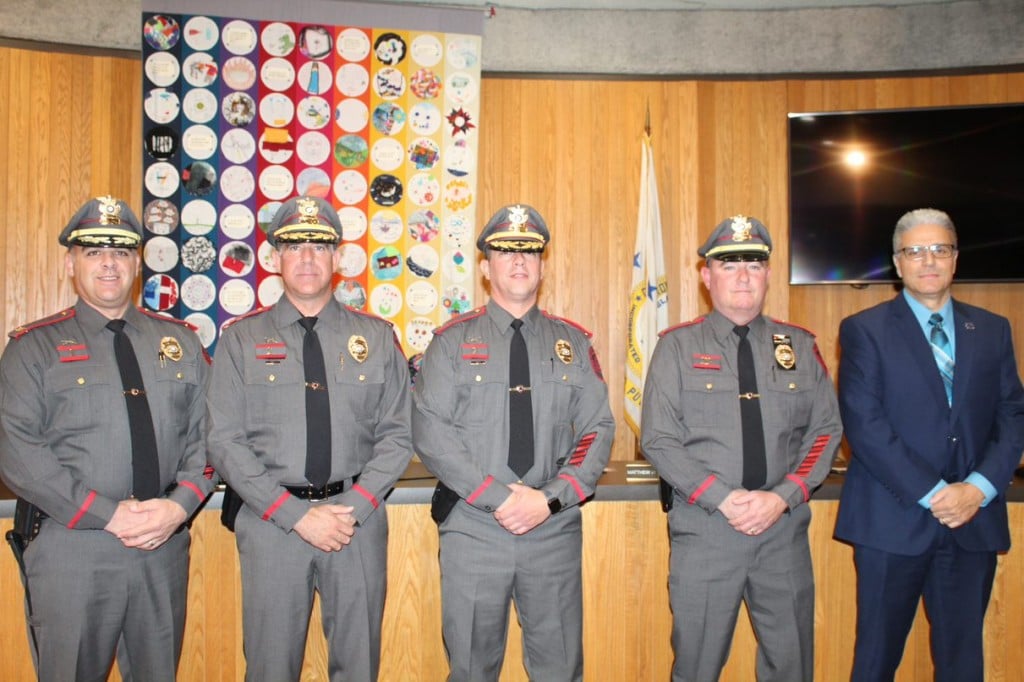 EAST PROVIDENCE, Mass. (WLNE)- November 4th, 2021 East Providence Mayor Bob DaSilva swore Deputy Chief Barry Ramer, Capt. Mark Cadoret and Lt. Todd Poland into command staff positions.
Afterwards Chief Chris Francesconi said "I could not be happier with these promotions,". "Major Ramer, Capt. Cadoret and Lt. Poland have honorably served our agency and the citizens of East Providence with distinction for many years.
"They will bring a wealth of expertise to their new roles and I am extremely confident they will flourish in these positions," Francesconi added.
"Today is an exciting day for the City of East Providence as these three members of the East Providence Police Dept. begin their new positions under the leadership of Chief Christopher Francesconi," Mayor Bob DaSilva said. "Together, these gentlemen have a combined 70 years of public safety service in East Providence and I feel confident that with this new leadership team in place our residents will see great initiatives including accreditation, additional community outreach and more come to fruition."
The City and the East Providence Police Dept. will be hosting a formal promotions ceremony in December where members of the public will be invited to participate. The date of that event will be announced at a later time.