East Providence Police arrest two involved in bank robbery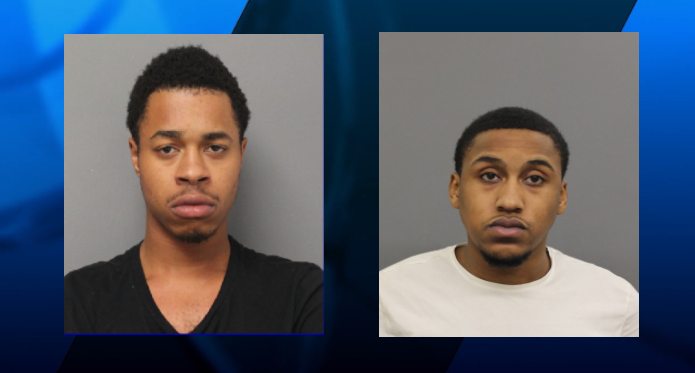 EAST PROVIDENCE, R.I. (WLNE)- East Providence Police have made two arrest in a bank robbery from Tuesday.
Police arrested 22-year-old Dashawn Diaz and 21-year-old Terrence Lafauret of Providence.
Both men are charged with one count of 2nd degree robbery and one count of conspiracy.
At approximately 10:36 a.m., East Providence Police responded to TD Bank on Newport Ave. for report of the robbery.
A male suspect showed a note to a teller demanding cash, says police.
Flock cameras and witnesses helped police determine that the suspect fled the bank on foot across Newport Avenue.
Investigation led the police to the suspects, and additionally solved other robberies in neighboring cities.
"This joint investigation by the East Providence Police Dept., Providence Police Dept., Pawtucket Police Dept. and the Federal Bureau of Investigation, five bank robberies were solved; one in East Providence, three in Providence and one in Pawtucket," says officials.