East Providence police identify man found in submerged truck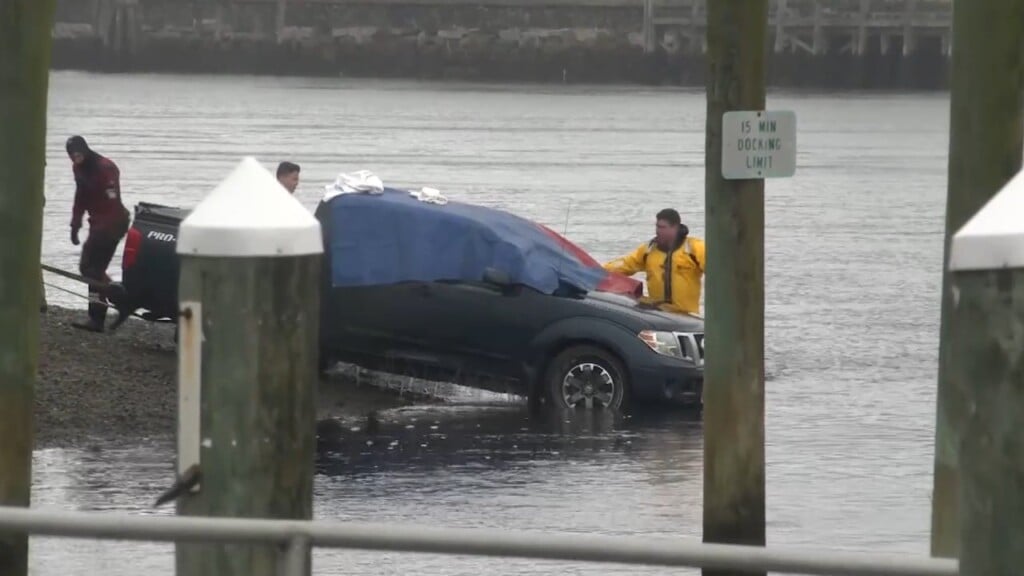 EAST PROVIDENCE, R.I. (WLNE) — East Providence police identified the man that was found dead inside a truck that was pulled from the bottom of the Seekonk River on Thursday.
Officials said 52-year-old James Cavanaugh from Taunton was dead inside his vehicle and was the only occupant inside.
Cavanaugh's family described him as an avid fisherman who would typically fish every day.
Foul play is not expected at this time, according to authorities.
Steve Mastriano, an incident commander with the East Providence Fire Department, said a car was underwater since 5 a.m. That car has been found.
"There were witnesses on scene that had video or picture of the vehicle in the water," said Mastriano. "So, we definitely knew we had a vehicle in the water… Before marine units arrived on scene, we used sonar to look for the vehicle."
Just moments before noon, rescue crews pulled that car from the water and were seen loading it onto a tow truck.
Rhode Island State Police and other fire departments, including Providence and Warwick, helped in the response.
The Medical Examiners' Office arrived at the scene just before 10 a.m.