East Providence Police swears in 9 year-old-boy as Chief for the day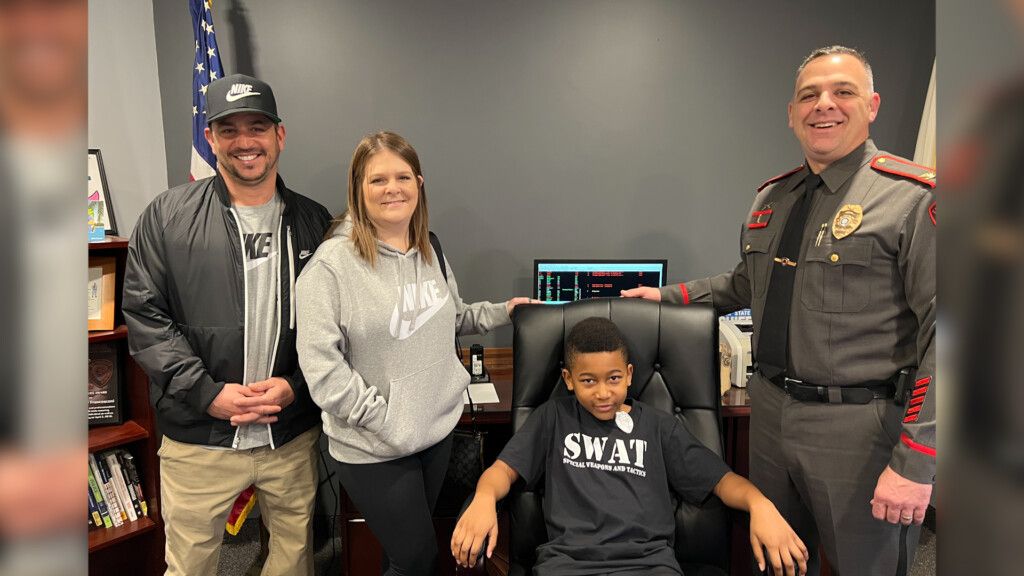 EAST PROVIDENCE, R.I. (WLNE) — A special opportunity for an East Providence boy, as the police department swore in a 9-year-old, to be the cities police chief for one day. 
"The East Providence Junior Townies had approached me about the potential of offering a chief for a day as a raffle prize, and of course I said yes," Chris Francesconi, the East Providence Police Chief said. 
9-year-old Angel won that raffle, and had to report to duty on Thursday. 
When he arrived, he was sworn in alongside Chief Christopher Francesconi, and Mayor Bob DaSilva. 
After that, Angel toured the station and learned a little bit about every officer's responsibility, including K9 Oakie's role. 
"It's not every day we get to do this, it was something that I was looking forward to, had it marked on my calendar for a couple weeks," Francesconi said. 
And its something Angel won't forget either. 
When asked if he was interested in pursuing a law enforcement career when he grows up, he said, that might be his backup plan. 
"If his NBA career or NFL career doesn't work out, then that's quite a possibility, yes," Francesconi told ABC 6 News. 
The police department felt Angels visit to be a breath of fresh air, a welcomed break from the everyday stresses of their job, "Angel put a smile on a lot of faces around here," Francesconi continued. 
The police department hopes to be a part of more opportunites like this one in the future, to help inspire the next generation of police officers.