East Providence residents concerned over mattress company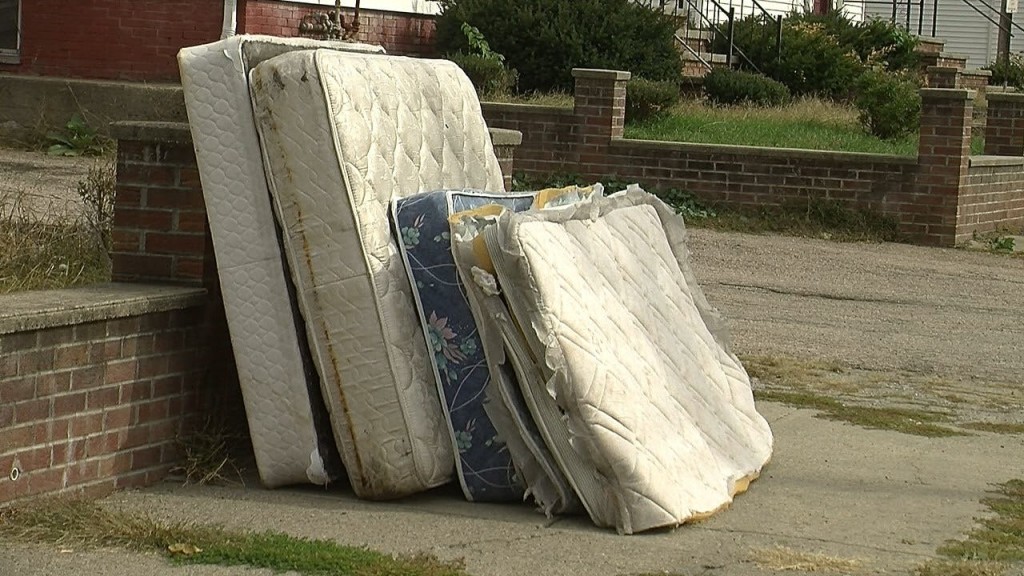 East providence resident Ken Schneider has seen a variety of different businesses come and go from Phillips Landing. However he fears the latest business, Mattress Express, which takes apart old mattresses, could affect the communities well-being.

"Whats in theses beds? how long have they been around,"says Schneider.
Neighbor Corliss Blanchard, has similar thoughts, about possible health concerns. Like, if matresses have bed bugs.

"These mattresses are probably very contaminated. They'll be taking them apart. We don't know really how the procedure is," says Blanchard.
Blanchard adds in the past month she says she's seen a big increase in the amount truck traffic traveling the neighborhoods narrow roads. We saw about 5 go by as we talked.
Attorney Dylan Conley, is representing Bourne Holdings LLC, who owns the building, where mattress express is located.
Conley says the mattresses are bug bombed before reaching, and entering the business. He says it is not a recycling operation, which the city has dealt with in the past.

"That process usually uses burning, melting, chemicals, grinding causes pollution a lot of the noises that the neighbors are concerned about up-cycling doesn't do this at all, we just separate the product into component parts and re-ship them out,"says Conley.
Bourne Holdings LLC is currently operating under a flex tech use, which is light manufacturing. But now, there applying for a zoning determination for conditional use. To get it, they have to prove to the East Providence waterfront district commission that the use of this building does not deter the health and safety of the neighborhood.