East Providence residents feel the brunt of Tuesday flooding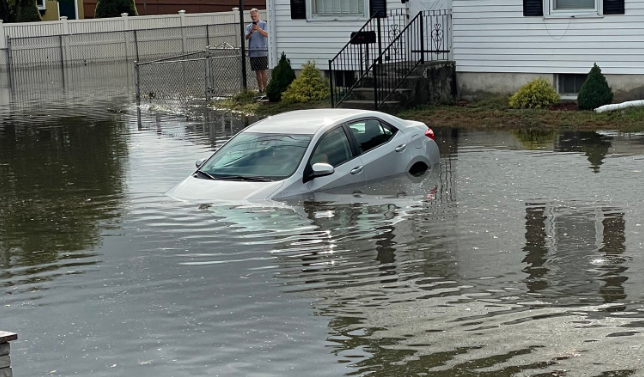 EAST PROVIDENCE, R.I. (WLNE) — Tuesday storms left numerous streets in East Providence flooded.
East Providence police said in a post they have received "many reports" of vehicles stuck on numerous flooded streets.
The police chief said that his department received more than 100 calls for service between 3 p.m. and 6 p.m. with most being for stranded vehicles.
Some of those streets include Dewey Avenue, Grosvenor Avenue, Laura Street and Woodward Avenue.
A city spokesperson said Department Public of Works, along with police and fire, are working to drain impacted areas.
Mayor Bob DaSilva said the pipes in the drains were not meant for today's high volume of water.
Earlier Tuesday afternoon, a section of Interstate 195 in East Providence was shut down for roughly two hours due to flooding.