East Providence Standoff Resolved Peacefully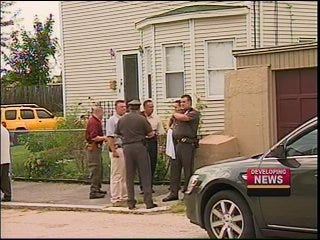 East Providence Police descended on a Follett Avenue home today after being tipped off by Seekonk Police that a wanted man was inside.
20 year-old Marcus David was being sought by Seekonk Police as a suspect in an armed home invasion at the end of July.
After a short standoff, David surrendered himself without a struggle to East Providence officers.
ABC6 Reporter Erin Logan has the details.