Easton fire and police responding to damage caused by severe weather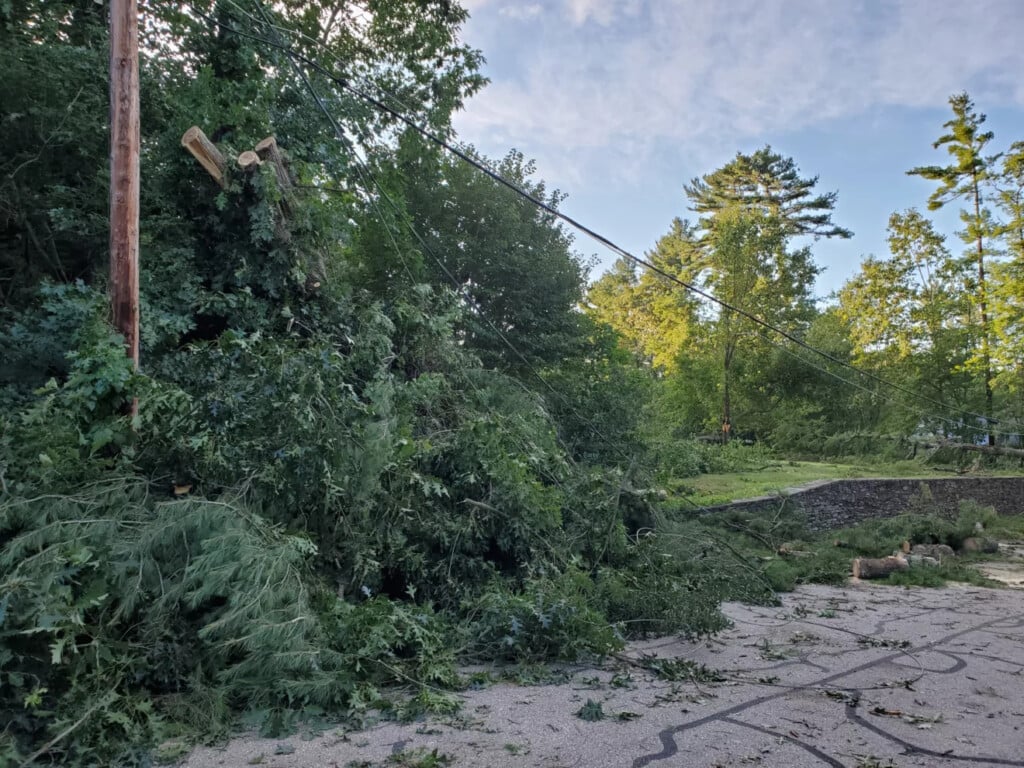 EASTON, Mass. (WLNE) — Easton Fire Chief Justin Alexander and Police Chief Keith Boone said that their two departments are working alongside the Department of Public Works to respond to damage caused by Saturday's storm.
The National Grid said that as of 6 p.m. Sunday, 78 Easton residents are still without power
Crews are working alongside municipal staff to restore power safely and efficiently.
The National Weather Service is also surveying the damage the storm caused to the area.