Ed Cooley Named Head Coach Of Providence College Friars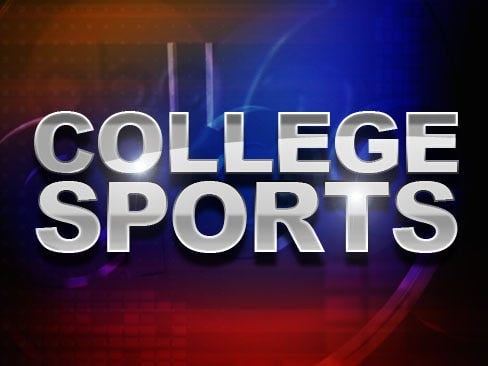 ED COOLEY NAMED HEAD MEN'S BASKETBALL COACH
AT PROVIDENCE COLLEGE
PROVIDENCE, R.I. –Providence College President Reverend Brian Shanley, O.P. and Athletics Director Bob Driscoll announced today the appointment of Ed Cooley as the head men's basketball coach at the College. Cooley, who becomes the 15th head coach at Providence College, comes to PC after spending the last five seasons as the head coach at Fairfield University. Cooley will be formally introduced at a news conference on Wednesday, March 23 at 1:30 p.m. at the College's Mullaney Gymnasium in Alumni Hall.
Cooley guided Fairfield to a school-record 25 wins and a Metro Atlantic Athletic Conference regular season title in 2010-11. He was named the 2011 MAAC Coach of the Year. He also earned United States Basketball Writers Association (USBWA) District I Coach of the Year honors. His 2011 squad finished the season with a 25-8 mark (15-3 MAAC) and advanced to the second round of the NIT.
"We are very excited to have Ed Cooley coming to Providence College to coach our men's basketball team," Father Shanley said. "I have had the opportunity to spend some time with Ed and I believe he is the right person to lead our men's basketball team. We conducted a thorough search and during that process Ed Cooley was the coach that consistently met our selection criteria."
In five seasons at Fairfield, Cooley's teams posted a 92-69 mark, including a 58-32 record in MAAC action. Cooley became the first Fairfield head coach to guide the team to a .500 or better mark in MAAC action in each of his first five seasons. In 2009-10, he led the Stags to a 23-11 mark and the team's first post-season berth since 2003. For his efforts, Cooley was the first recipient of the Ben Jobe Award, presented annually to the top minority men's basketball coach in the nation.
"Ed Cooley did a great job rebuilding Fairfield into a consistently strong program," Driscoll said. "Each season his team showed improvement and the win totals increased. Throughout this process he used hard work and dedication, and that is part of what makes him a good fit for Providence College. I saw knowledge, passion and commitment that is necessary to lead our men's basketball program."
Prior to taking the Fairfield position, Cooley spent 10 seasons as an assistant coach for Al Skinner. He coached for one season at Rhode Island under Skinner (1996-97) and nine seasons as an assistant at Boston College (1997-06), where the Eagles posted a 175-108 mark and advanced to five NCAA Tournaments. Cooley also helped lead the Eagles to the 2001 BIG EAST Tournament title and three BIG EAST regular season titles (2001, 2003 and 2005).
A graduate of Stonehill College, where he was a three-time captain for the basketball team, Cooley began his coaching career at UMass-Dartmouth. He helped lead UMass-Dartmouth to a 25-4 mark and a No. 3 national ranking (1994-95). He returned to his alma mater, Stonehill, and served as an assistant coach for one season (1995-96) before joining Skinner's staff at URI.
Cooley, a native of Providence, attended Central High School and earned two Rhode Island High School Player of the Year honors before attending Stonehill. He and his wife, Nurys, have one daughter, Olivia, and one son, Isaiah.
The news conference on Wednesday, March 23 is open to all Providence College fans and media. The doors to Mullaney Gym will open at 12:45 p.m. for fans and the media.