EF-0 Tornado Confirmed in Portsmouth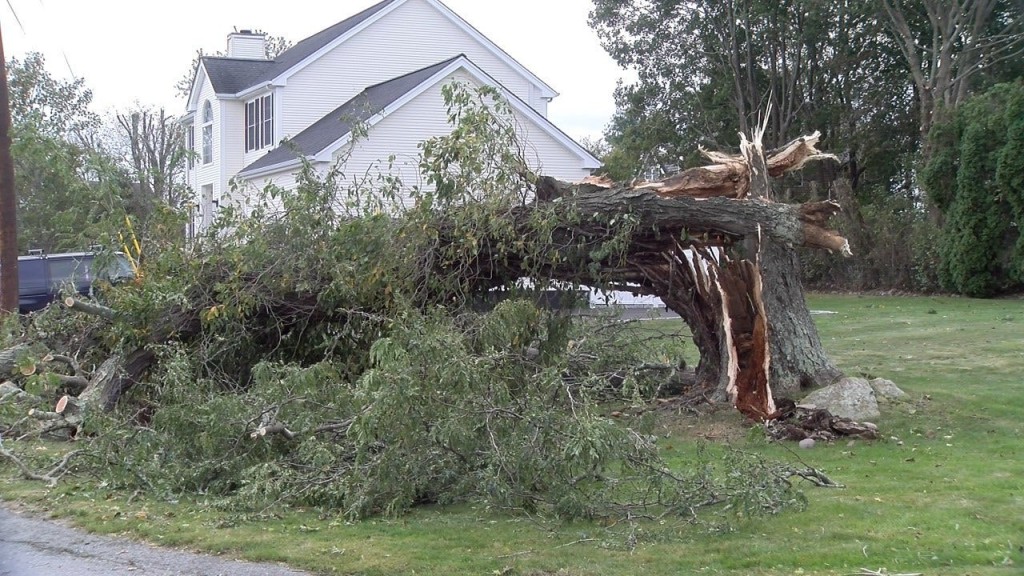 By: Tim Studebaker
Facebook: @TStudebakerABC6
Twitter: @TStudebakerABC6
Email: tstudebaker@abc6.com
PORTSMOUTH, R.I. (WLNE) – It was about 4:45 Wednesday afternoon, when the skies went dark, and the winds picked up, bringing down trees and knocking out power in Portsmouth.
August Pereira Jr. says, "It just swept through here like, I don't want to say a tornado because I'm not a weatherman, but it was really strong."
As it turns out, Pereira was onto something. The National Weather Service has now confirmed it was an EF-0 tornado with 65 mile per hour winds. It's the first tornado in Newport County since records began in 1950.
Pereira says, "It almost knocked me off the patio. I was holding onto the rail. That's how strong it was."
The winds were strong enough to do some damage, like uprooting trees. But, the winds were also concentrated along a very narrow path, meaning other homes and trees nearby were left completely untouched. The tornado's path was just a quarter mile long and 60 yards wide. It was on the ground for about one minute.
National Weather Service Meteorologist Andy Nash says, "Some back yards had some furniture taken out. There was one house that had some damage to one of the walls of the garage."
The National Weather Service spent Thursday checking out the damage to confirm that tornado.
Nash says, "We're looking for damage, twisted trees, branches that are blown in different directions off trees."
They say there were no injuries or deaths, because people who were caught in the storm's path, like Richard Pellechio, took cover.
Pellechio says, "I actually got a little frightened at the time, and I actually backed away from the windows because I wasn't sure what was happening. It put the fear of God in me for about 5 minutes."
© WLNE-TV / ABC6 2019