Eighteen, including 1st woman graduate from RI Municipal Fire Academy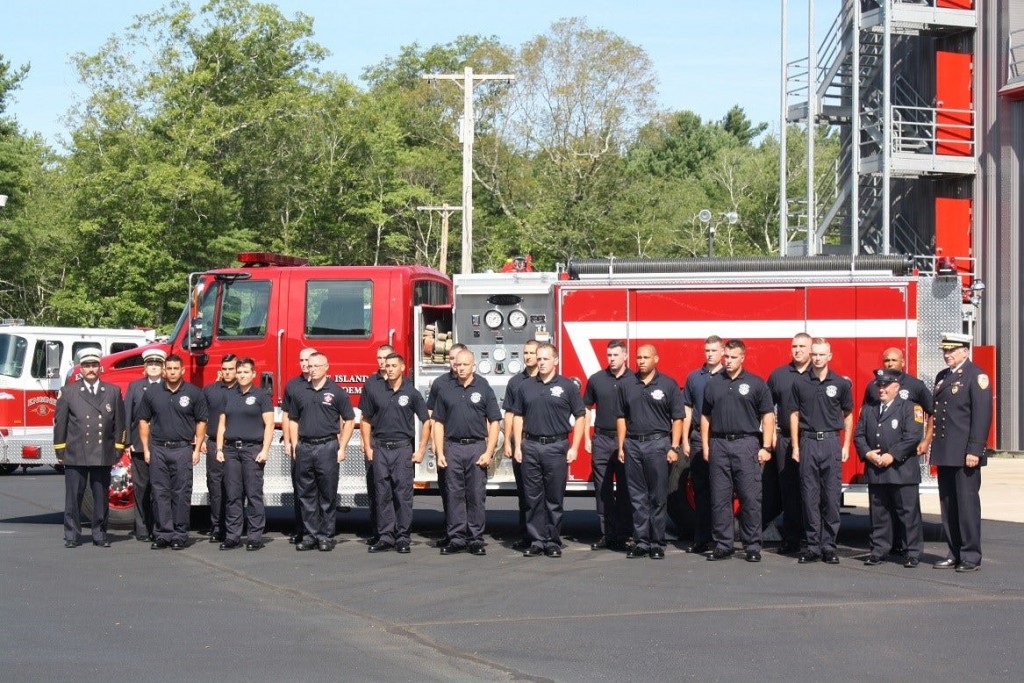 By: News Staff
Email: news@abc6.com
Twitter: @ABC6
PROVIDENCE, R.I. (WLNE) —Eighteen trainees, including the first woman trainee were inducted as firefighters after graduating from the Rhode Island Municipal Fire Academy on Friday.
The trainees from four communities needed to complete the nine-week statewide training program in order to be certified.
"They deserve our respect and admiration for choosing a career in public service, one in which they will risk their lives to protect the lives of others in their communities," said, Colonel Ann C. Assumpico, Director of the Rhode Island Department of Public Safety.
Joseph J. Kluzxnik, Deputy Director of the Mass Massachusetts Firefighting Academy said the keynote address and over 100 people were in attendance.
"Firefighters are among the most trusted people in their communities, noting that parents will hand over their infants and children to firefighters, and businesses owners will entrust them with keys to their companies," said Deputy Klucznik.
Here's a list of graduates by Fire Department:
Central Coventry Fire Department:
Cumberland Fire Department:
East Providence Fire Department:
Jordan Baeszler
Manuel J. Benevides
Erica L. Carcieri
Piero Colonna
Gregory Dubee
Brendan Dyer;
Christopher J. Harrington
Adam Maroney
Justin Rapp
Nicholas A. Simone
Damon R. Solomon
Ricky Tiburcio
Conrad Weeden
Smithfield Fire Department:
Eric Barros
Mark Euell
Thomas W. Rotondo III
©WLNE-TV / ABC6 2017