Elaine Yates: Police reports reveal new info about case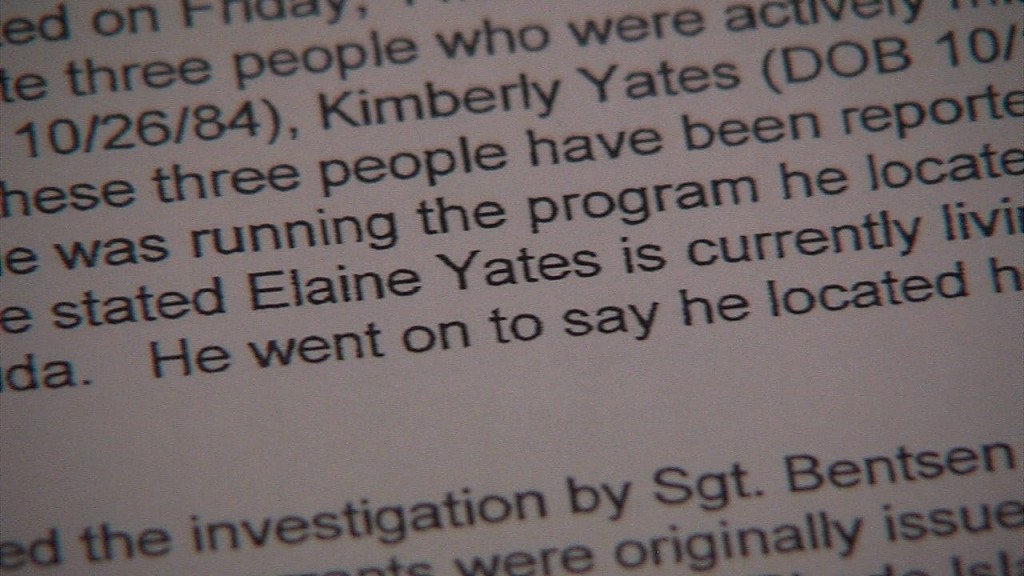 One day after a child abduction charge was dropped against the Warwick mother who took off with her kids 30 years ago, newly released police reports are shedding light on the case.
In November of 2004 almost 13 years before Elaine Yates was taken into custody, a private investigator told Warwick police he found the mother and her 2 kids.
The police report says that Michael Binns tracked Yates to an address in Florida. He says he located her just by plugging her social security number into a computer system.
From there, Warwick police turned over the investigation to Rhode Island State Police. We did try to find out what happened and why Yates wasn't approached back then. State police will only say they investigated every lead through the years and beyond that they say they can't comment.
Last week, Yates who now goes by the name Lianna Waldberg, was taken into custody in Texas and brought back to Rhode Island to face a child snatching charge.
Her attorney told us by phone earlier this week that Elaine Yates was forced to flee following years of abuse at the hands of her ex-husband Russell Yates.
The child abduction charge was dropped on Wednesday.
ABC 6 requested police reports on both Elaine and Russell Yates through the years. In them, we learned Russell Yates has had many run ins with police including disputes with girlfriends that led to criminal charges.
In those cases it was Yates filing complaints, but at least two women told authorities they suspected Yates of being unfaithful.
Also of note, Russell Yates was picked up in 2003 on a suspected DUI charge. In the report police comment on his uncooperative nature, even asking him at one point if he was trying to threaten an officer.
(C) WLNE 2017