Elderly woman dead after Wrentham head-on crash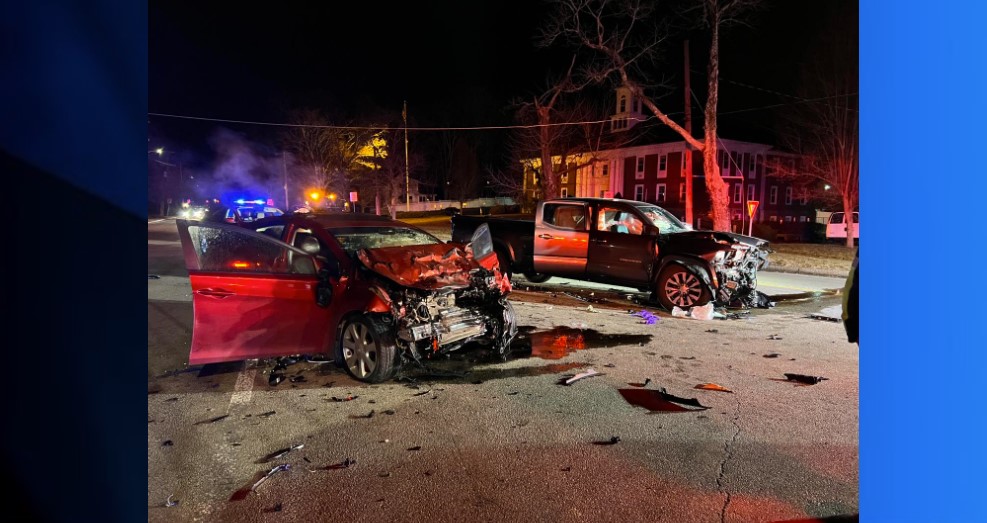 WRENTHAM, Mass. (WLNE) — The Wrentham Police Department said an elderly woman is dead after a head-on crash Friday night.
The identity of the deceased was not immediately available but authorities confirm she succumbed to her injuries following the accident.
Wrentham police said just before 8:00 p.m. on Friday, they responded to a two-car accident at the intersection of East Street and Common Street.
Authorities said both vehicles sustained heavy damage.
Crash reconstruction found that the driver of a Toyota pick-up truck veered into oncoming traffic, striking a Hyundai sedan head-on.
Responders said the driver of the truck was not seriously injured but the passenger, an elderly woman, sustained life-threatening injuries.
Authorities said she was treated on the scene before being flown to Rhode Island Hospital's Trauma Center.
The driver of the Hyundai sustained serious injuries but they did not appear life-threatening, police said.
He was also taken to Rhode Island Hospital's Trauma Center.
The cause of the crash remains under investigation.