Elderly woman dies at Kent Hospital, tests positive for Legionnaires Disease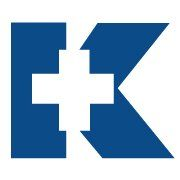 By Brent Holden
An elderly woman who died in May at Kent Hospital has tested positive for Legionnaires Disease. Legionnaires is a lung infection, related to pneumonia that grows in stagnant water.
Legionella Bacteria was found in 4 of the hospital's 24 ice machines. Hospital officials speculate that the machines simply weren't used enough, allowing the water to grow stagnant and Legionella to cultivate. Jim Beardsworth, a hospital public-relations spokesperson said that
upon discovery, the machines were sterilized and the bacteria count is
now at zero.
Beardsworth stressed that the particular patient in question had many other health complications and ailments, and that there is no direct correlation between contracting Legionnaires and her death.
There are no reports of any other patients affected at this time.