Election results for MA and RI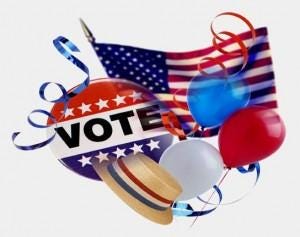 WARREN, RI: The $700,000 allotment
to Warren's sewer lines was passed. The vote was 218 to 206.
JAMESTOWN, RI: Bonds were approved to close the town landfill. The vote was 515 to 368.
TIVERTON, RI: The library bond and the financial town referendum both passed. The new library will cost $7 million.
WOONSOCKET, RI: Mayor Leo
Fontaine ran unopposed for re-election.
NEW BEDFORD, MA: John Mitchell won the mayoral race with 9,876 votes against candidate Tony Cabral who lost with 9,039 votes.
ATTLEBORO, MA: Kevin Dumas was re-elected as mayor with 5,162 votes against Ron Churchill who brought in 3,560 votes.
FALL RIVER, MA: Will Flannagan won the mayoral race with 9,106 votes against candidate Cathy Ann Viveiros who lost with 7,430 votes.