Electric Boat president shares positive business outlook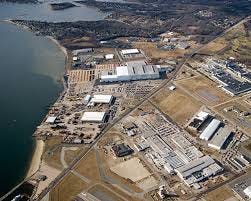 By The Associated Press
news@abc6.com
GROTON, Conn. (AP) _ The president of U.S. Navy contractor Electric Boat says it's a terrific time to be building submarines.
Jeffrey Geiger shared a positive outlook when discussing the company's future at a hotel in Groton on Monday.
Geiger says funding for submarine programs is projected to increase from $7.2 billion in the 2016 fiscal year to more than $8 billion in 2017.
He says the company has a strong backlog, with 16 submarines under contract. Ten are under construction. The Groton-based company employs 14,100 people, mainly in Connecticut and Rhode Island.
Employment is projected to grow to 18,000 by 2030 to build a new class of ballistic-missile submarines.
Geiger cautioned that his projections could vary slightly depending on budget decisions in Congress.
The company's sales topped a record $5 billion in 2015.
(C) The Associated Press 2016