Electrical issue blamed for Barrington fire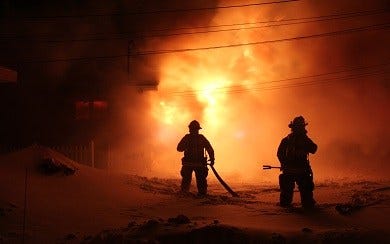 By Nicole Brazier
@NBrazierABC6
An electrical issue is said to have caused a 2-alarm fire in Barrington.
The fire broke out sometime after 2:00 Tuesday morning on Boyce Avenue.
Firefighters say they thought they would encounter problems at first, thinking the hydrants nearby may have been partially frozen, but luckily they were able to break through them.
The man inside was alerted to the fire in his basement thanks to smoke detectors. He was able to grab his dog and escape safely.
Unfortunately, the house is a total loss.
(C) WLNE-TV 2015