Elephants at Roger Williams Park Zoo stay cool to beat the heat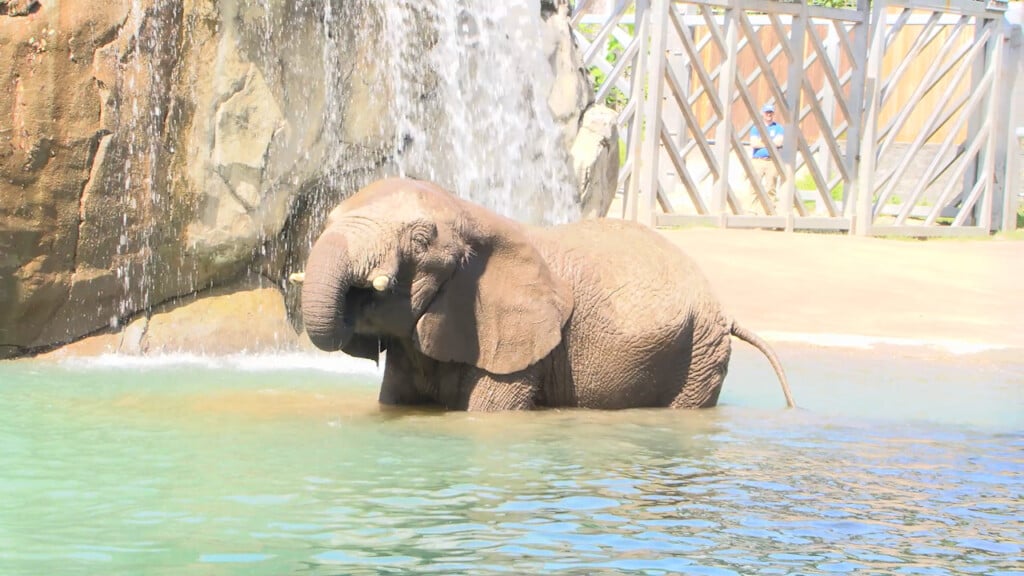 PROVIDENCE, R.I. (WLNE) — With the heat gripping Southern New England this weekend, elephants at Roger Williams Park Zoo in Providence are beating the heat.
"Elephants love to be wet," said Stacey Johnson, executive director at Roger Williams Park Zoo. "They're actually really good swimmers, believe it or not."
In the wild, explained Johnson, elephants spend a lot of time in hot weather. They seek out shade when they can get it. But what happens if they can't?
"If they can't find it, they create it themselves by a behavior we call 'dusting,'" he said. "They'll just take big trunks full of dirt and throw it up over their shoulders onto their heads and backs. When they can get mud to go with it, they'll make a big ol' slurry. It's better than sunscreen."
Johnson added that these large mammals like to go in the pool.
"We really enjoy working with them to just make that a fun event — a fun splash fest for them," Johnson said. "The guests at the zoo love it, too!"
Roger Williams Park Zoo said that most of their animals are tropical, so the heat isn't a big deal. However, for others who are more temperature-sensitive, they hang out indoors in the air conditioning.
But don't you worry! The animals aren't the only ones being taken care of during this heat wave.
"We have adaptations for [our guests] as well!" said Johnson. "The guests that come in can actually walk through misters today, so you can cool off a little bit."
Johnson said when we're hit with the extreme heat, "We're taking great care of the animals. We're actually ready to take care of our guests, too, and have a good time for the whole rest of the summer."