Elisabeth Hasselbeck leaves the view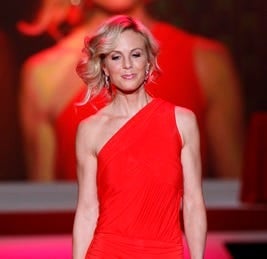 Dee DeQuattro
Cranston native Elisabeth Hasselbeck left ABC's "The View" on Wednesday.
After appearing on the show for a decade Hasselbeck announced on Tuesday she would leave the daytime talk show to join Fox News Channel's "Fox and Friends."
Hasselbeck was known on the program as a conservative pundit and often traded barbs with her co-hosts about politics.
On Wednesday for her final episode she walked on stage with Barbara Walters' arms around. Hasselbeck said under the guidance of the show creator, Barbara Walters she felt like she had earned a masters degree in communications. Walters is retiring from the program next year.
The 36-year-old will join Fox and Friends in September. She started her career appearing on Survivor: The Australian Outback, where she became a finalist. She then worked as a contributor to Good Morning America and a fill-in host on "The View" before landing the gig full time.
Hasselbeck is a Bay View Academy Graduate.
(C) WLNE-TV 2013