Ellsbury in walking boot, but no diagnosis yet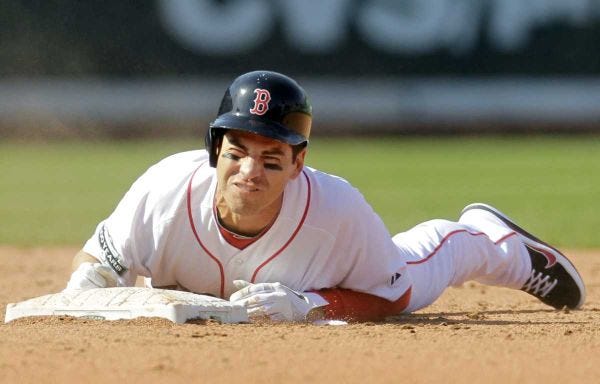 NEW YORK (AP) — Boston Red Sox center fielder Jacoby Ellsbury is now wearing a protective boot on his injured right foot, and there is no timetable for his return to the lineup.
Red Sox manager John Farrell
says an MRI on Saturday morning showed inflammation and swelling.
Ellsbury left the team's series at Yankee Stadium and returned to Boston
for further examination.
Farrell says the injury is more than a day to day condition. He didn't speculate on when Ellsbury could play again.
Farrell said Ellsbury was going to get a second opinion from a foot specialist in Colorado.
Ellsbury tops the majors with 52 stolen bases. The leadoff man is hitting .299 and has scored a team-high 89 runs.
The AL East leaders recalled Jackie Bradley Jr. from Triple-A Pawtucket. He was in the starting lineup Saturday against New York.