Elorza, firefighters, unable to reach agreement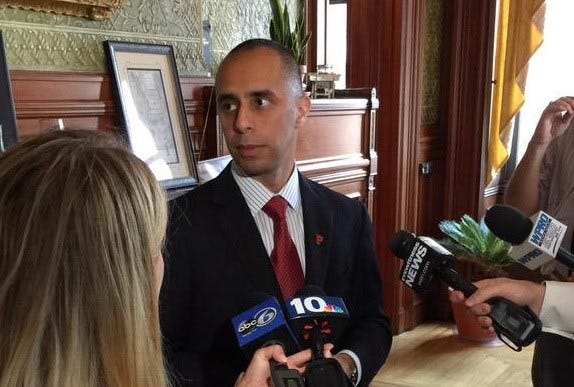 By News Staff
Reporting by Samantha Fenlon
sfenlon@abc6.com
After a months-long battle, the Providence Fire Union and the city were unable to reach an agreement in mediation over the newly implemented three-platoon schedule. As a result, a judge will soon be making a decision on whether the case should go to arbitration.
"I've sat down I've offered so many things to the firefighters. I've offered them raises, I've offered to pay them for every single hour. I've also offered to make it so that any firefighter who doesn't want to work over 42 hours that they don't have to work over 42 hours," said Mayor Jorge Elorza.
Union president Paul Doughty was not as impressed by the mayor's offers.
"I think they were crap. He's infatuated on keeping us on a 56 hours work week and there's ways where we could be on a 3 platoon system as he desires and still work 42," said Doughty. "His solutions are never to pay us, are never to let us work the hours that we've agreed to."
It's been a constant back and forth between the union and the mayor over the mandated shift change. Firefighters are saying the change is forcing them to work more than a dozen extra hours for less money than they were making in the first place, but the mayor says its a necessary change to cut down on city over time costs.
Monday hundreds of firefighters and their families joined together to rally at city hall ahead of a scheduled council meeting on the issue. Many carried signs sending some pretty strong messages to the mayor about how they view this whole debate.
"We're here to let him know the system is not working," said Fire Captain Kevin Jutris.
The council meeting lasted about an hour. It was held in executive session.
"The executive session was called to ensure that we heard from the city solicitor to better understand and get the entire council at the same level of understanding as to what our options are and possible outcomes," said Council President Luis Aponte.
The judge's decision is expected to come down in the next few weeks.
© WLNE-TV 2015