Providence showcases new wheelchair-accessible public seating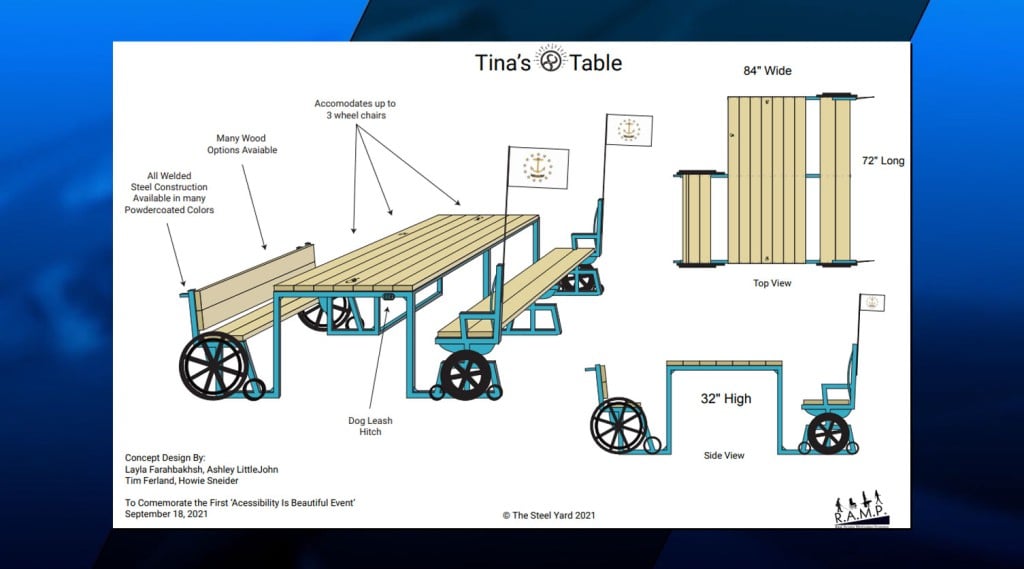 PROVIDENCE, R.I. (WLNE) — Providence's Department of Art, Culture, and Tourism showcased a new wheelchair-accessible seating at Kennedy Plaza.
The department unveiled "Tina's Table," which is a handicap accessible picnic table.
"Providence's design community always steps up, especially when the task at hand is about representing who we are as a city and showcasing our values," said Mayor Jorge Elorza. "This cutting-edge table is a perfect example of our team's ability to work with our community partners to prioritize accessibility for everyone and brought to fruition by many local organizations that recognize the importance of functional inclusivity."
The design not only leaves a space at the picnic table for a person in a wheelchair, but also is designed to look as if everyone at the table is using one.