Elorza takes down Cianci in Providence Mayor's Race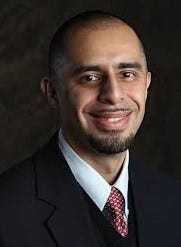 By: Dee DeQuattro
Email: ddequattro@abc6.com
Twitter:@deedequattro
In one of the most watched mayoral races in Providence's history Democrat Jorge Elorza was able to overcome former Providence mayor Buddy Cianci.
Eyes across the nation began watching the mayor's race after Providence's longest standing mayor and two time convicted felon announced he would try to reclaim the office.
Elorza, 38, entered the race into a three-way primary. During the primary one of Elorza's opponents Brett Smiley dropped out of the race and threw his support behind Elorza noting that the Democrats need to be united to defeat Buddy Cianci.
Democrat Michael Soloman stayed in the race but after he lost he publpubliclyorsed Elorza.
Elorza didn't only receive support from his Democratic opponents. Independent Lorne Adrain dropped out of the race early on and supported Elorza.
More surprising than that, was Republican Candidate Dr. Dan Harrop who actually donated $1,000 to the Democrat and in the final hour, the night before the election, announced his public support for Elorza.
During the campaign Democrats rallied around Elorza warning people in Providence about Cianci's past misgivings. Democrat Party leaders across the state including the entire Congressional Delegation came to the capital city to campaign for Elorza.
Elorza attended CCRI, URI, and later on Harvard Law School. HE went on to become a faculty member at Roger Williams Law School and a Housing Judge in the City of Providence.
Elorza over came a tough opponent in Cianci who is still well known and liked throughout the state of Rhode Island.
The 73-year-old Cianci was forced to resign from office twice in the past. Once after he pleaded no-contest to an assault charge and a second time when he was convicted on one count of racketeering in 2002 and was sentenced to 5 years in federal prison.
Despite serving time on a federal corruption charge Cianci remained popular in his home city and continued to be a player in the state of Rhode Island through his radio talk show and his role as ABC6 Political Analyst.
Cianci brought decades of political experience to the race but it was not enough to overcome those united against him.
Elorza will succeed current Mayor Angel Taveras in January.
© WLNE-TV 2014