EPA and Massachusetts officials provide a $14 million grant for public health protection in Fall River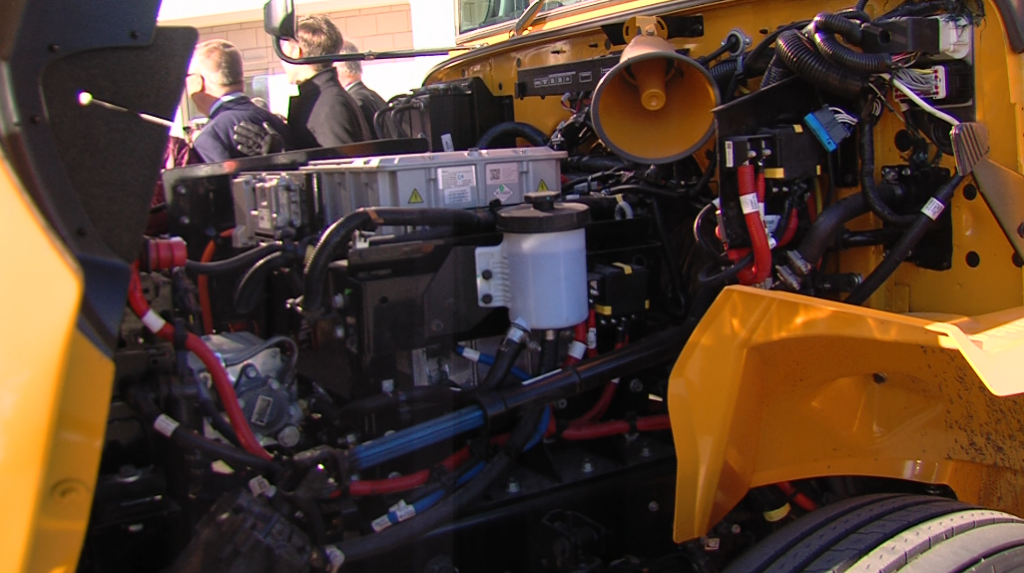 FALL RIVER, Mass. (WLNE) — The Environmental Protection Agency and Massachusetts officials celebrated a $14 million federal grant to be put towards public health protection.
Officials on Thursday highlighted efforts to identify and replace lead service lines, upgrade water infrastructure, and the award of zero-emission electric school buses.
"These investments, from replacing diesel school buses with clean, zero-emission vehicles, to modernizing water infrastructure and removing lead from drinking water pipes will provide tangible health benefits to this community for decades to come," said EPA New England Regional Administrator David W. Cash.
Fall River will be given a rebate up to $4 million to offset the cost of 11 clean school buses as well as charging infrastructure.
The goal of this transition is to reduce greenhouse gas emissions, save schools money, and better protect the health of children.
Through funding authorized by Congress, EPA has created several projects to provide Fall River residents with cleaner drinking water.
Under the "Water Infrastructure Improvements for the Nation Act," $10 million is being granted to replace public and private lead pipes that connect to homes.
Fall River is also being awarded $100,000 to find lead pipes and provide education on lead hazards in at risk neighborhoods.
EPA is additionally providing technical assistance to help Fall River communities identify infrastructure needs, plan for capital improvements, and support community outreach.
The Commonwealth of Massachusetts said $4 million in SRF loans will be granted to Fall River to advance significant projects through the cities.
The Commonwealth additionally granted over $9 million to fund electric school buses across the state.