Ethics Commission votes to investigate McKee's 'free lunch' with Scout lobbyist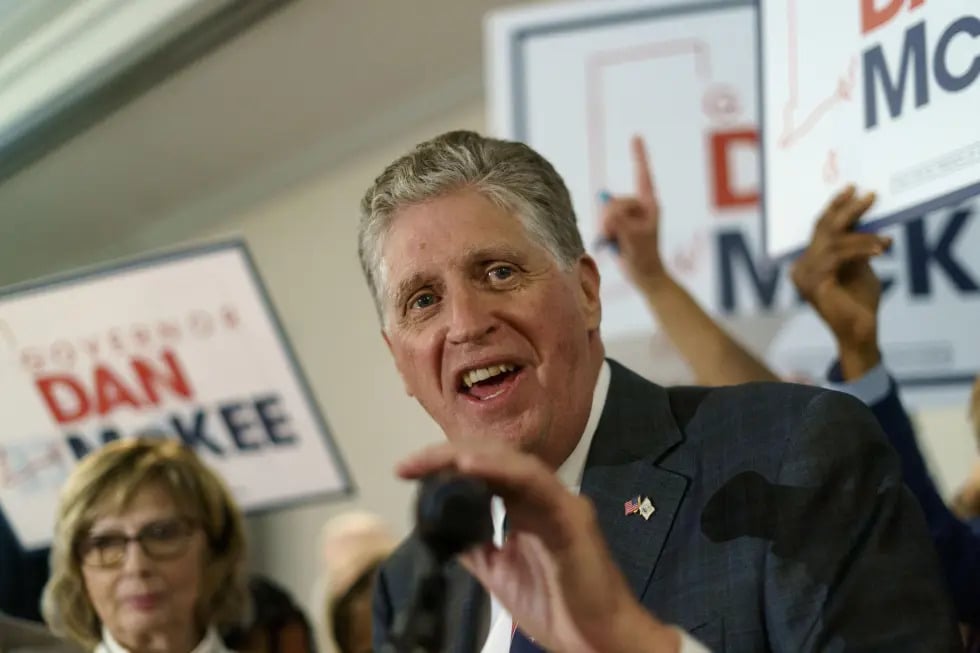 PROVIDENCE, R.I. (WLNE) — The Rhode Island Ethics Commission voted Tuesday to investigate Gov. Dan McKee's "free lunch" with a lobbyist and Scout Ltd. earlier this year.
Last month, the Rhode Island GOP filed an ethics complaint against the Democrat after he was accused of having lunch with Jeff Britt in January at the Capital Grille.
After the Ethics Commission's decision, the head of the R.I. GOP, Joe Powers, thanked the commission for the investigation, saying in part, "The Ethics Commission needs to expose Rhode Island's pay-to-play political culture."
Mike Trainor, McKee's campaign spokesperson, said that "this complaint is politically, not ethically, motivated by the GOP."
"The campaign looks forward to the conduct and conclusion of thie investigation by the Ethics Commission," he added.
According to the complaint, Britt paid for a $228 lunch that involved McKee, Jerry Sahagian — his campaign fundraising chairman, and two Scout employees. McKee said his lunch cost "maybe 30 bucks."
On June 22, Britt said Sahagian said he didn't have the "campaign credit card," adding that he was then asked if he "would pay the bill and the campaign would take care of covering it."
McKee previous said Powers is simply using the Ethics Commission to get "headlines" and that he paid for the meal once it came to his attention someone else had covered the tab.
Also last month, the Ethics Commission voted to look into possible violations by two former McKee staffers for a business trip to Philadelphia in March with Scout officials.