Ethics complaint filed against House Majority Leader John DeSimone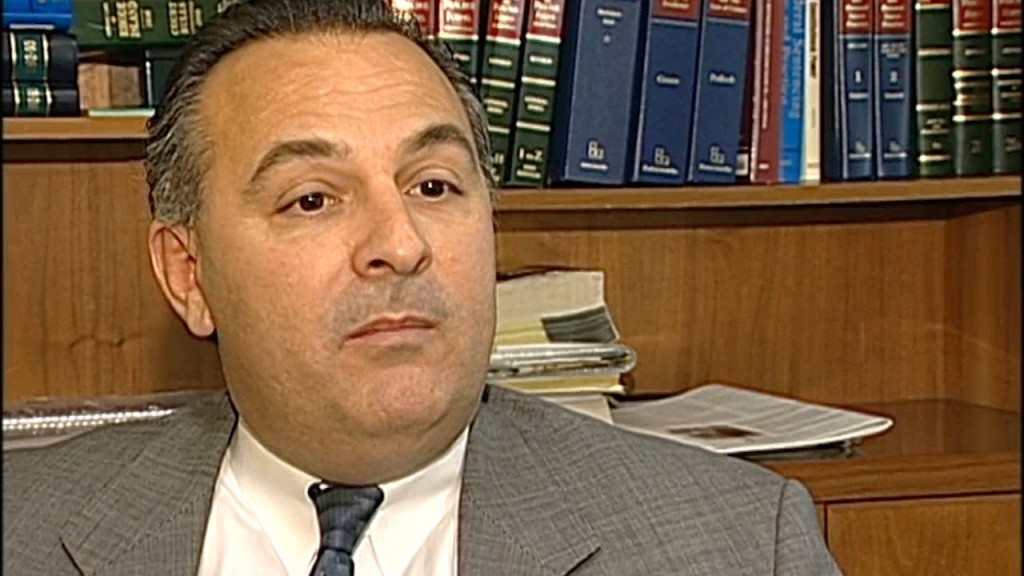 An ethics complaint has been filed against House Majority Leader John DeSimone by the Progressive Democrats of Rhode Island.
The group is backing DeSimone's primary challenger, Marcia Ranglin-Vassell.
The complaint cites the leader's failure to disclose his indebtedness to Providence and Rhode Island for unpaid property taxes. It also alleges that DeSimone served as a "paid registered agent" for United Providence, an organization that has received hundreds of thousands of dollars in legislative grants through the years.
"I think it's a frivolous maneuver by the Progressive Democrats," said DeSimone.
He points specifically to the fact that this filing was made one day before the deadline.
A point, Rhode Island Progressive Democrats Communications Director Nate Carpenter says is merely coincidental.
"There was a lot of information that had to be gathered first of all. So that would be the reason why it was filed the day before the last day that it could be submitted," said Carpenter.
On the issue of taxes, DeSimone admits he's been late before but says he has always eventually paid up penalties and all.
He says he does not believe that is information that needs to be included on ethics filings.
On his connection with United Providence, DeSimone says he's never been paid by the company and files their annual reports in his capacity as legal council for the Teacher's Union. Again, he says his connection with the organization is not something he thought needed to be reported.
According to a release, the City of Providence posted legal notice of a tax sale on Rep. DeSimone's Ralston Street home and Smith Street law office back in April for failure to pay overdue taxes.
According to the city tax collector's office, his Smith Street property was scheduled for tax sale every year since 2008, and DeSimone's Ralston St. home in 2006, 2009, and 2015.
The release says DeSimone has been in debt thousands of dollars to the city, which he was legally required to report in his financial disclosure statements to the Ethics Commission, but says he failed to list that information.
The city of Providence did confirm to ABC6 News that as of Tuesday DeSimone was up to date on his taxes owed to the city.
A tax lien was reportedly placed on his properties back in 2012 for debts due to the state, and during the 2016 legislative session he was the lead sponsor for legislation that would put a 10-year statute of limitations on the collection of state taxes.
The last charge in the complaint is that Rep. DeSimone did not disclose his role with United Providence and the legal fees he received for this work as the paid registered agent for the organization. While he was a House chairman and House Majority Leader, United Providence received state legislative grants worth $100,000 in 2013, 2014 and 2015 and was scheduled for another in 2016.
The complaint calls his activities relating to United Providence similar to those of former House Speaker Gordon Fox and former House Finance Chairman Raymond Gallison.
(C) WLNE-TV 2016
(C) WLNE-TV 2016