Evading capture, emu remains on the loose in Lakeville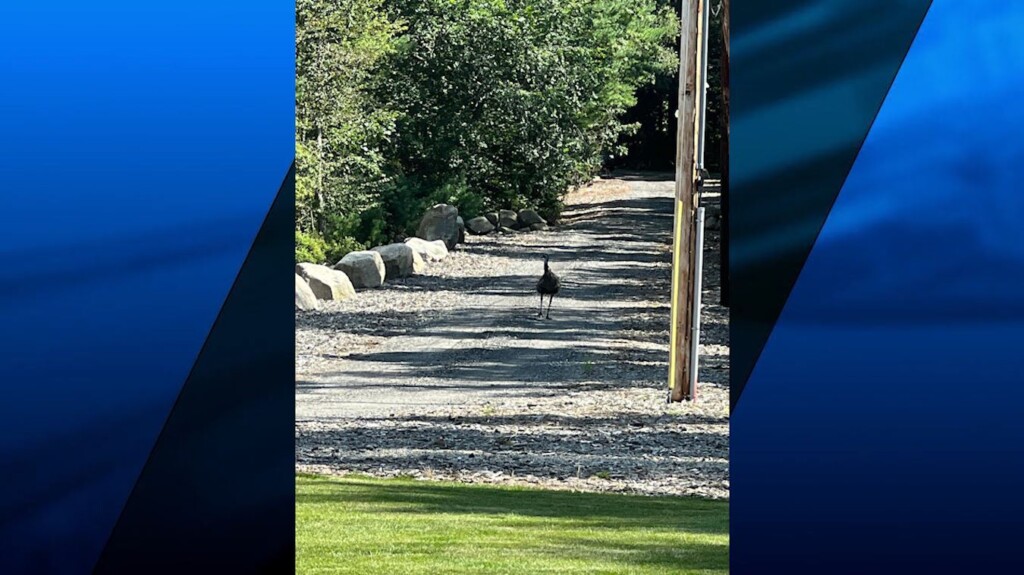 LAKEVILLE, Mass. (WLNE) — The search continues for a loose emu that's evading capture in Lakeville.
The runaway bird was spotted in the Lang Street and Country Road area Tuesday.
"As it has been [sighted] in numerous areas, it is harder to pinpoint one area to catch it," wrote David Frates, animal control officer.
Frates said there's a man who has experience catching emus but they need to find where the bird hangs out the most.
The owner of the emu, said Frates, moved out of state, so the animal doesn't have a home to return to — "mak[ing] it harder to catch."
Anyone who spots the emu should call the Lakeville Animal Shelter at 508-947-3891.