Evenflo recalls 1.3 million car and booster seats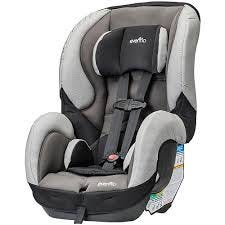 By Alana Cerrone
acerrone@abc6.com
Evenflo is recalling 1.3 million car and booster seats
because their buckles could stick.
The recall involves seven models made between 2011 and 2014.
The buckle on some of these models could get stuck in a latched position after
toddlers spill milk or other liquids, making it difficult to get them out.
More than 5 million seats have been recalled for the same
problem since February.
Graco recalled nearly 4 million seats that use the same
buckles the Evenflo seats do.
If you have one of the recalled seats, Evenflo will alert you this month and provide replacement buckles.
For more information or to view affected models, call Evenflo at 1-800-490-7591 or go online to www.buckle.evenflo.com.
(C) WLNE-TV 2014
© WLNE-TV 2014