Everett man, 26, dies after tree falls on him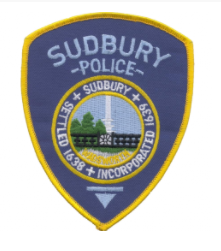 SUDBURY, Mass. (WLNE)– A 26-year-old man died from injuries sustained after he appeared to have been struck and pinned beneath a tree, according to a police statement.
Sudbury police and fire personnel responded to the scene around 2:30 p.m. Wednesday, after witnesses placed emergency calls stating that it appeared the man wasn't breathing.
Officers performed CPR on the man, and despite further live-saving efforts by paramedics, he was later pronounced dead at Emerson Hospital.
The Sudbury Police Department, the Middlesex District Attorney's Office and the Massachusetts State Police are continuing to investigate the incident, Sudbury Police Chief Scott Nix said.
The man's identity has not been released. He is described in the statement as an Everett resident.
©WLNE-TV/ABC6 2020