R.I. court suspends evictions until April 17
Tenants should document any payments made until court proceedings are restored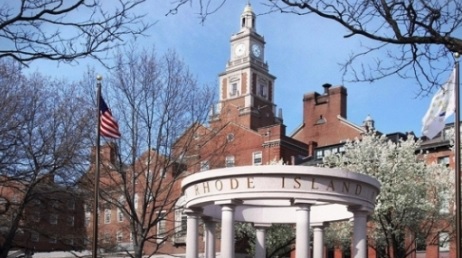 PROVIDENCE, R.I. (WLNE) Rhode Island Supreme Court has issued an order that suspends eviction proceedings until April 17.
This means any scheduled eviction proceeding scheduled in court will be delayed, and no new orders can be served before that date, said Jennifer Wood at the Rhode Island Center for Justice. The non-profit public interest law center helps the state's low-income residents navigate the court system.
"Of course, no one can look into a crystal ball and know if the order will be lifted by April 17," Wood said. "We have no way of knowing if this public-health crisis will be resolved by then."
Wood hoped the news would provide some small comfort to Rhode Islanders who may have lost their jobs or reduced hours as the the state and employers take drastic measures to contain the coronavirus outbreak.
Tenants may still receive a letter from a landlord calling for an eviction, but the court will not be taking any action on eviction proceedings, according to the order issued Tuesday.
Residents should still continue to make rent payments, even partial ones, if possible.
"Any amount of rent that people can pay is to their benefit," said Wood.
Tenants should be careful to keep documentation of any rent paid, and get a statement from an employer if they've been laid off or had their hours reduced.
Such documentation can be used as evidence in court when eviction proceedings resume at a later date, Wood said.
According to Wood, the court order ultimately helps serve the interest of public health.
"People are being told to stay at home," Wood said. "But they can't stay home if they're being tossed out onto the street. Ultimately this helps to keep people from spreading the virus."
The order extends to both commercial and residential evictions, the Rhode Island Department of Health noted in a statement released tonight.
Residents of public-housing can call Rhode Island Legal Services at 274.2652 x123 if they have questions about the order.. Tenants renting from a private landlord should call the Rhode Island Center for Justice at 401-491-1101.
©WLNE-TV/ABC 6 2020