Ex-TV anchor says Spacey assaulted her son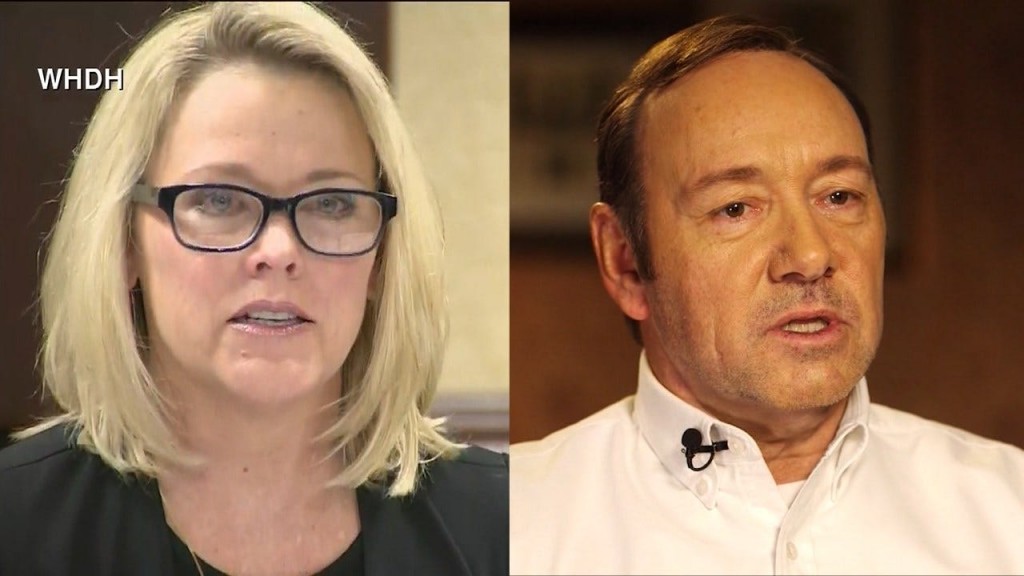 By: The Associated Press
Email: news@abc6.com
Twitter: @ABC6
BOSTON, Mass. (AP) — A former Boston TV news anchor says Kevin Spacey sexually assaulted her teenage son at a Nantucket restaurant.
Heather Unruh told reporters Wednesday that the actor stuck his hand down her son's pants and grabbed his genitals while the two of them were at the Club Car Restaurant in July 2016. Her son was 18 at the time.
Unruh said Spacey ultimately left to use the bathroom and when he was out of sight, her son ran away.
A lawyer for Spacey did not immediately return an email Wednesday.
Unruh said her son did not report the assault at the time because he was embarrassed. But she says he filed a report with police last week and they are investigating.
Police said they could not confirm a report was filed because sexual assault reports are confidential.
©WLNE-TV / ABC6 2017