FBI digs for backpack connected to bomb suspects at Crapo Landfill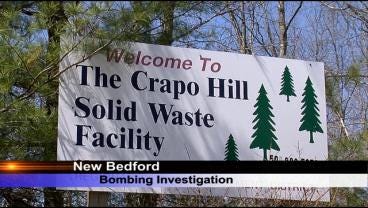 By: Alexandra Cowley
FBI and State Police have been combing through mounds of trash at New Bedford's Crapo Landfill in search of items dumped there from a New Bedford apartment dumpster. A source tells ABC 6 investigators are looking for a black trash bag with a backpack inside believed to belong to Marathon bomb suspect Dzohkar Tsarnaev.
Since Monday, officials have brought in dogs and a HAZMAT crew to assist in the search. The trash comes from the apartment complex where 3 people were arrested Friday, believed to have ties with Dzohkar.
The area has been taped off with crime scene tape and guarded by a police officer.