EXCLUSIVE: Medfield man helps save passengers in fatal Cape Cod crash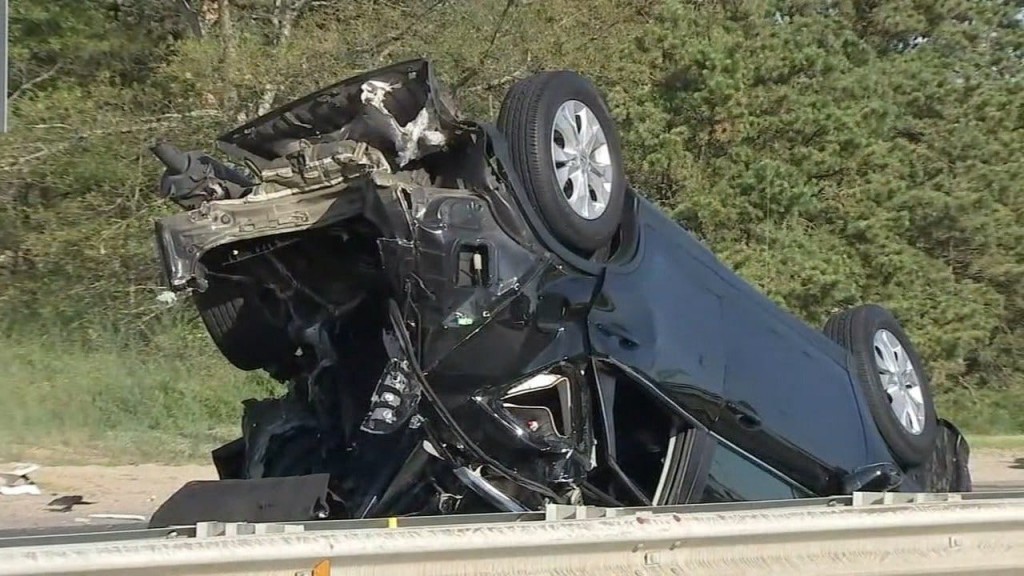 By Kirsten Glavin
@kirstenglavin
BOURNE, MA – A deadly crash in Bourne sent 5 people to the hospital, Sunday, after a freighter smashed into the back end of a Honda CR-V
"My shirt was fairly bloody," said Luke Angelus of Medfield. Angelus was one of the first people to pull over and try to help the passengers out of the vehicle. "There was a young girl who was in the passenger side, hung upside down, asking if her mother was okay."
The Honda driver killed in the crash has been identified as Deborah Carney, 61, of Middleborough. A 15-year old girl was med-flighted out with life-threatening injuries.
Angelus told ABC6 News he grabbed a pocket knife from his car to help cut a girl free in the back seat.
"We cut the rear seat-belt so at least she could get down somewhat onto the roof."
He helped another girl out through a window. Angelus said she was walking around and able to speak.
"The feelings of horror and terror really came at me as I drove away."
Three passengers in the back were taken to Falmouth hospital with minor injuries.
The operator of the Freightliner, a 43-year-old-male from Lynn, was uninjured.