Exeter brush fire may burn through 700 acres of land, shelter opens for residents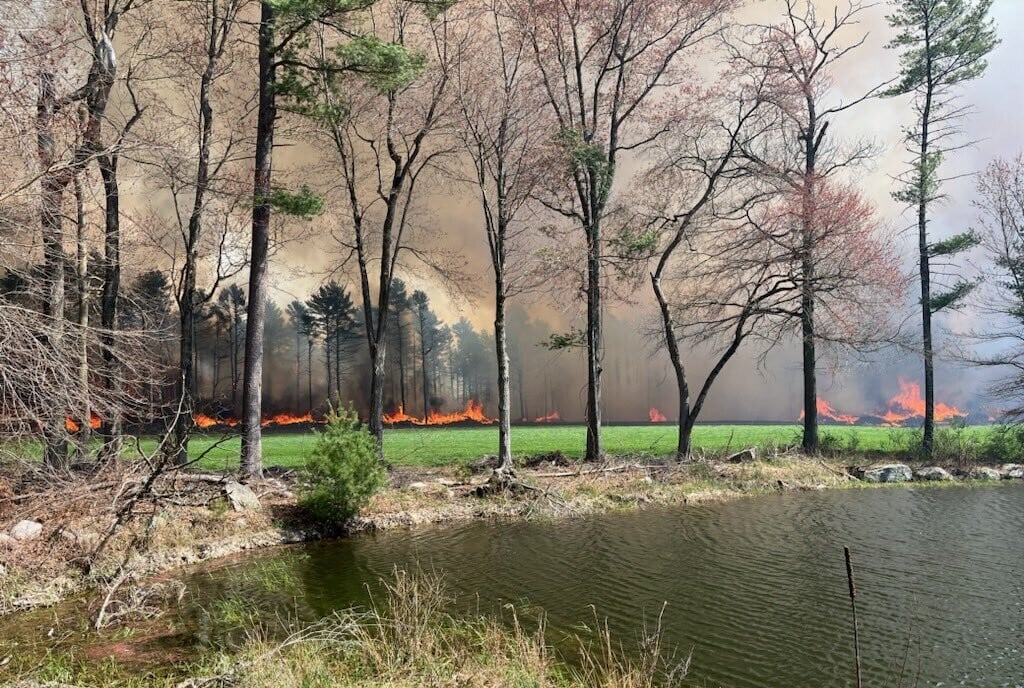 EXETER, R.I. (WLNE)  — The brush fire tearing through a wooded area in Exeter may spread to over 700 acres, Rhode Island Gov. Dan McKee said Friday.
McKee said the fire is expected to be three to four times the size of the West Greenwich brush fire that kept firefighters busy Wednesday and Thursday.
A temporary shelter opened at the Exeter Public Library at 773 Ten Rod Rd for those who had to evacuate their homes.
McKee said about 20 people initially came to the shelter, which will relocate after 6 p.m. to the Exeter-West Greenwich High School at 930 Nooseneck Hill Rd in West Greenwich.
Those living on William Reynolds Road north to Route 2, including Purgatory Road, were advised to leave their homes as a precaution.
The shelter has water and snacks and residents with pets are asked to bring crates, leashes, and food.
The fire started at about noon Friday near School Land Road and is believed to be moving northeast.
Council President Dan Patterson told ABC 6 News the bulk of it is on natural conservancy land.
McKee asked Rhode Islanders in a tweet to "stay away and not fly drones in the area while the firefighting operations occur."
The governor said the Rhode Island National Guard will drop water on the fire from helicopters.