Exeter/ West Greenwich classes canceled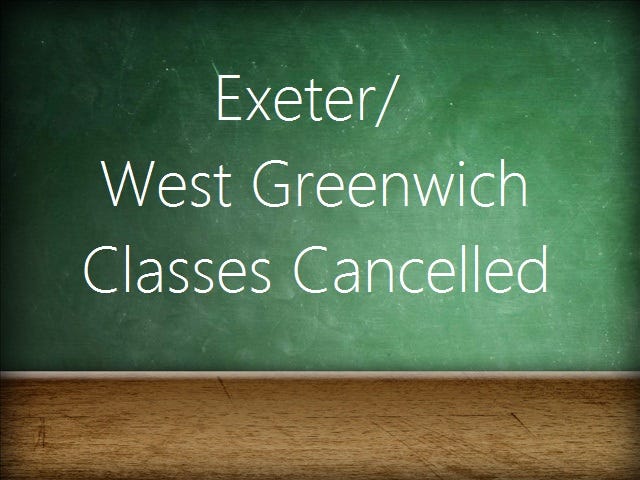 By News Staff
Twitter: @ABC6
Superintendent Jim Erinakes cancelled classes for Tuesday for the entire district. He released the following notice:
Due to an emergency issue with our septic system at the JSHS that cannot be resolved until tomorrow, all schools are canceled for Tuesday, November 12, 2013.
There are no working bathroom facilities available until the issue is resolved.
To answer the question of why the district cancels all schools for an event that does not impact all schools, I will highlight two of the most pressing issues:
The district would have to assume the cost of one additional day of buses, which is a major expense.
Because we are a small district with many staff who work in more than one building, we would be adding a day to each of those employee's work year, which has fiscal and contractual implications.
Because we anticipate this to be a one-day problem only, we have determined that it is in our best interest to cancel all schools for tomorrow.
In the unlikely event that the issue is not resolved tomorrow, we may opt to close only the impacted schools going forward.
I will post an update by tomorrow afternoon. Hopefully, it will be an "all clear" message.
I apologize for this inconvenience. It is not something that we could have anticipated."
©WLNE-TV/ ABC 6