Expanded security measures in place for Boston Marathon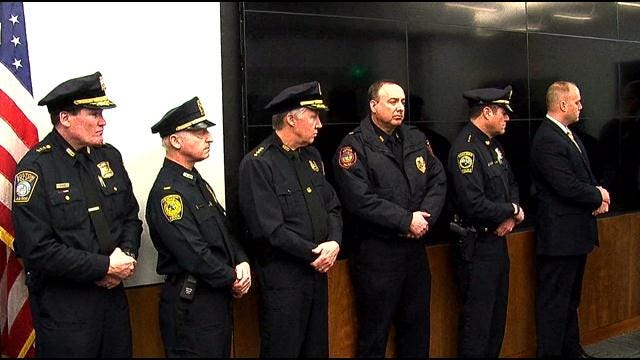 by ABC6 News Chief Political Reporter Mark Curtis
It is a security plan aimed at preventing another chaotic scene like last year's Boston marathon.
Dozens in law enforcement filing into the Massachusetts Emergency Management Agency.
"We have a really sound safety and security plan. We're confident in the plan, and we expect a great day," said Kurt Schwartz, Director of the Massachusetts Emergency Management Agency.
The plan includes 35 hundred law enforcement officers, and 400 National Guard troops.
Police say the best security will be the 36 thousand runners and estimated one million spectators.
"If you see something, say something. We're looking for people to also help us out. If they see something that doesn't look right, they should go up to one of the officers that are around there and let them know what's going on," said Deputy Superintendent Bill Ridge from the Boston Police Department.
ABC6 Chief Political Reporter Mark Curtis said, "While there are a lot of things that law enforcement would talk about in terms of this year's Boston Marathon security, there are some areas they would not discuss."
Last weekend's suspicious disappearance of a Malaysian jetliner and passengers with stolen passports, could mean more security here.
ABC6 Reporter Mark Curtis asked, "With all the people that come into this event from around the world, what security and intelligence changes might we see at Logan?"
"In terms of Logan Airport normal safety and security measures will be in place and the right people are not here to talk in more detail about there," said MEMA Director Kurt Schwartz.
But we do know police everywhere will rely on more security cameras for surveillance.
"We've also had conversations with private businesses along the Marathon route, to coordinate all of that," said Col. Timothy Alben of the Massachusetts State Police.
Security cameras were key to quickly pinpointing those accused in last year's bombings.