Expedited Schedule Granted In NFL's Appeal, No Arguments Before February In Continuing Deflategate Case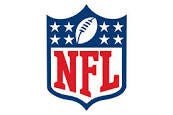 NEW YORK (AP) – A New York federal appeals court says February will be the earliest it will hear arguments in the NFL's appeal of the lifting of a four-game suspension of New England quarterback Tom Brady in the "Deflategate" controversy.
The 2nd U.S. Circuit Court of Appeals said Tuesday that oral arguments could be heard as early as Feb. 1. The NFL and the NFL Players Association had agreed on the expedited timetable. Lawyers will submit written arguments prior to the oral arguments. Typically, a decision is not immediately rendered once arguments occur.
On Sept. 3, U.S. District Judge Richard Berman ruled that the NFL did not act properly when it suspended Brady for four games after concluding balls were deflated when the Patriots beat the Indianapolis Colts in January's AFC championship game.
___
AP NFL websites: http://pro32.ap.org and http://twitter.com/AP_NFL
AP-WF-09-29-15 2112GMT