Experts warn of 'recession' amidst multiple construction financial woes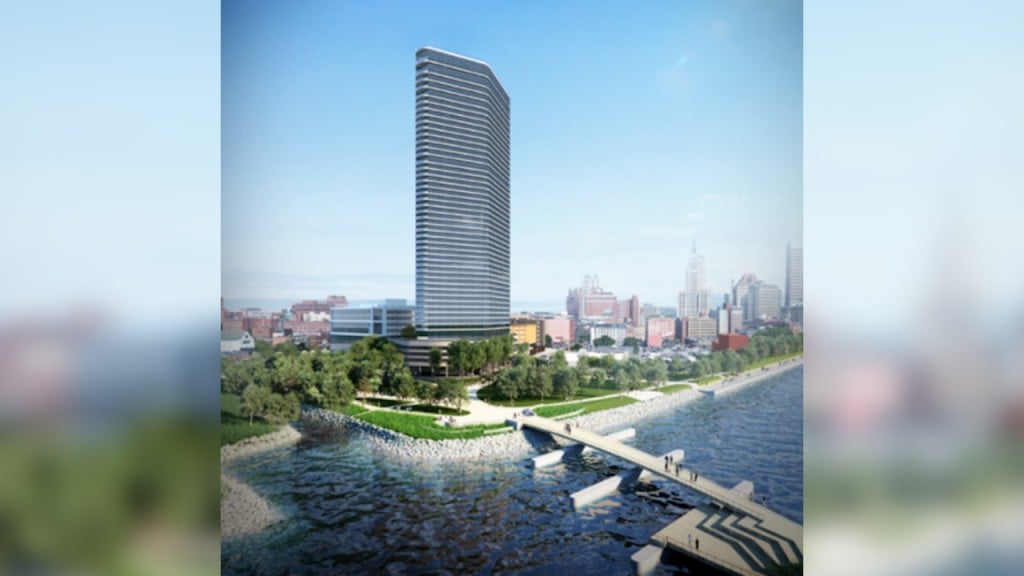 PAWTUCKET, R.I. (WLNE) — As financial troubles delay and cancel construction projects across the state, economic experts say we're spiraling towards an economic downturn.
Projects like the revitalization of the Superman Building, Fane Tower, and Tidewater Landing have been halted or hindered by recent financial troubles.
Len Lardaro, professor of economics at the University of Rhode Island, cites rising interest rates, increased inflation, and supply shortages.
"We're actually approaching or possibly entering into the earliest stages of a recession in Rhode Island," said Lardaro. "All of this just means that the world has changed from a year ago. So, it's not clear that these projects are viable any longer."
Most recently, Pawtucket held $27 million in funds from the Tidewater Landing Project. The project would develop housing and a stadium for a profession soccer team.
Referencing the project, he added, "The private people need to put up a lot more. But it also means Rhode Island is going to have to put up a lot more as well."
Michael Sabatoni, President of the Rhode Island Building Trade, told ABC 6 Friday the recent downturn could leave workers out of a job.
"Construction is one of the largest drivers of GPD," said Sabatoni. "So when construction activity is low, other aspects of the economy are impacted. Small businesses are impacted. There's more unemployment. As I mentioned, people don't have an expendable income to go out and spread it across the economy."
Sabatoni continued, "It's a difficult time right now. I'm still bullish that we are going to come out of this at some point, hopefully in the near future. But it's having an impact not only on projects like Fane or Superman or Fortuitous, but it's having an impact all over the country on every single construction project."
Gov. Dan McKee called on the Federal Reserve to lower interest rates that have risen this year.
He explained, "You needed a crystal ball to see that the feds are pushing these rates up. But I question if they are doing the right thing quite frankly. These are affecting jobs and are important to the communities of Rhode Island."