Extra security added for all events at Gillette Stadium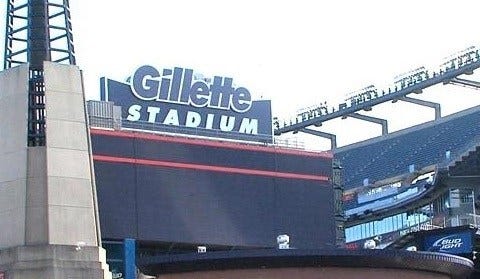 By News Staff
news@abc6.com
The extra security added for fans going to Patriots games is now going into effect for other events at Gillette Stadium.
Starting Thursday, the stadium is using the clear bag policy and metal detectors used at Patriots games to screen anyone coming through the gate for concerts, soccer games, or any other events held at the stadium.
Stadium officials gave a description of the style and size of the bags that will be allowed:
Bags that are clear (see through) plastic, vinyl or PVC and do not exceed 12" x 6" x12."
One-gallon clear (see through) plastic freezer bag or similar.
Small clutch bags, not to exceed 8" x 5" x 2" (approximately the size of a hand), with or without a handle or strap, may be carried into the stadium along with one of the clear bag options.
Prohibited items include, but are not limited to: purses larger than a small clutch bag, coolers, briefcases, backpacks, fanny packs, cinch bags, diaper bags, non-approved seat cushions (including large traditional seat cushions that have pockets, zippers, compartments or covers), luggage of any kind, computer bags and camera bags or any bag larger than the permissible size. Please note, battery-powered heated clothing (i.e. jackets and socks) are also prohibited.
Prior to reaching the metal detectors for screening at all stadium gates, fans are asked to remove phones and cameras from their pockets to expedite the screening process. Stadium security will not ask fans to remove loose change or keys from their pockets and they won't need to remove their shoes or belts.
Fans will continue to be able to carry items allowed into the stadium, such as binoculars, cameras, smart phones, jackets and blankets.
Working personnel, including media, will continue to enter Gillette Stadium through designated gates where they will be subject to screening and bag inspections.
For more information, you can visit http://www.gillettestadium.com/bagpolicy or contact Gillette Stadium's Customer Service Department at customerservice@gillettestadium.com.
© WLNE-TV 2016