Eyewitnesses describe deadly police shooting in Providence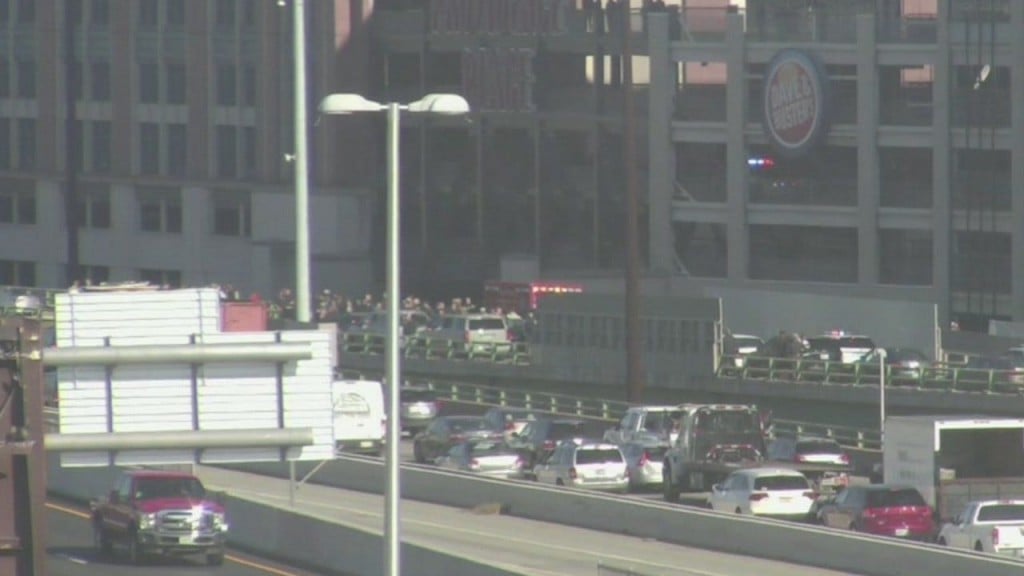 By John Krinjak
Email: jkrinjak@abc6.com
Twitter: @johnkrinjakABC6
PROVIDENCE, R.I. (WLNE) — As Juan Carlos Ardaya pulled onto I-95 after leaving the Providence Place Mall late Thursday morning, police were swarming the on-ramp, approaching a white pickup truck.
"I hear the police say go out, go out to the people," said Ardaya.
He says they didn't get out, and the truck tried to move, and that's when the first round of shooting began–about 30 feet from his car.
"They shot in for the first time, and in this moment I put in my seat," said Ardaya.
Ardaya ducked down until that initial gunfire stopped, then he says the truck tried to move again–and police fired again.
He says at that point he feared for his life.
"I think of my family, because we are very close to this in this moment," said Ardaya. "I prayed to God. I'm sure God was with me and the other people."
Another eyewitness who recorded the incident, Michael Perry, was already headed north on I-95 when he got stuck in the gridlock, and realized what was going on.
"I just can't believe what I'm actually witnessing at this point, and you see the cops pulling out their guns. They had all their guns drawn," said Perry.
As the gunfire began, he says he was far enough away that he wasn't worried for his safety, but 12 hours later, he remains in shock.
"When I eventually put it on Facebook, the caption I think was an expletive. I just couldn't believe what I just saw," said Perry.
"For me to be 200 yards away, and all you're still remembering, the only thing that resonates is that eight shots," said Perry. "It's hard to get that out of your head. You hear all day it's just the same thing over and over again. It's surreal."
©WLNE-TV / ABC6 2017